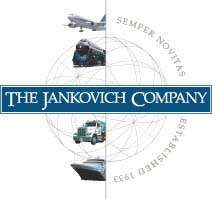 The Jankovich Company has selected the iZUP application to eliminate all distractions from cell phone use in its petroleum distribution fleet.
The Jankovich Company, privately owned and based in Paramount, Calif., is an Exxon Mobile distributor for fuel and lubricants to marine, automotive, commercial and industrial customers.
The company is approaching multiple years without any reportable incidents and the deployment of iZUP is its latest preventative safety measure, says John Kenner, executive vice president.
The Jankovich Company continuously looks for ways to improve its safety systems, Kenner says, but not every improvement has required a technical solution. For instance, the company operates barges along the West coast. To keep seagulls from soiling the decks of its barges and making them slippery, the company invested in "Jen," a specially trained Border Collie that works the decks from sun up to sundown.
"We've done dozens of these things like this over the years. Nobody ever questions our dedication to safety," he says.
The use of iZUP addressed one of last standing issues the company was struggling with. Drivers are not allowed to have a personal phone with them while on company time, but how could it control drivers and dispatchers from communicating via cell phones while driving?
"With a large fleet transporting petroleum products on some of the busiest and most congested highways in the country, we wanted to go beyond policy and training in this area and use technology to completely eliminate the temptation for our drivers to use or to be distracted by cell phones while driving," he says.
To use iZUP, the Jankovich Company upgraded the Verizon flip phones it was using to Blackberry handsets to more efficiently communicate with drivers. When fully deployed, Kenner says the fleet will be using iZUP on about 70 Blackberry devices.
"When you go to look at this, you don't need to think about cost. A couple bucks a month is really cheap insurance," he says. "We selected iZUP to enhance the safety not only of our drivers but of the driving public. Because it eliminates all distractions, iZUP is a true fix for preventing accidents caused by phone use while driving."
Illume Software, the developer of iZUP, says the GPS-enabled mobile app effectively eliminates all cell phone-related distractions. iZUP automatically launches when it detects the phone is in a vehicle traveling over five mph. The application sends incoming calls to voicemail and holds text messages until the vehicle stops and a driver can respond to them safely.
iZUP also prevents outgoing communication while driving, yet always allows emergency calls to 9-1-1 and authorized numbers.
An account is created to manage a fleet and an assigned account manager will automatically receive notifications if any driver attempts to disable iZUP or intentionally turn off GPS.