Nearly two years after the termination of the pilot program that allowed expanded access to the United States by select Mexican carriers, U.S. Transportation Secretary Ray LaHood on Thursday, Jan. 6, sha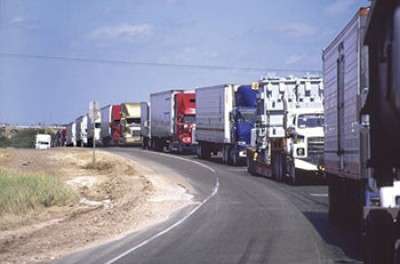 red with Congress and the government of Mexico an initial concept document for a long-haul cross-border Mexican trucking program that emphasizes safety and satisfies the United States' international obligations under the North American Free Trade Agreement.
The proposal, which can be downloaded here, outlines the steps Mexican carriers would have to take — including a comprehensive safety audit and vetting process — before gaining access to operate in the United States. Mexican carriers chosen to be phased into the program would undergo a number of inspections and reviews as part of a monitoring process to ensure continued safe operation in the United States.
After the demonstration program was terminated in March 2009, Mexican government officials responded by placing tariffs on a number of U.S. products. Last August, Mexico added additional tariffs, for a total of 99 U.S. products.
After the ban in 2009, LaHood and other administration officials met with lawmakers, safety advocates, industry representatives and other stakeholders to address a broad range of concerns. The U.S. Department of Transportation says the initial concept document, which is a starting point in the renewed negotiations with Mexico, addresses concerns raised during that process.
DOT says a formal proposal can be expected in the coming months, at which time the public will have the opportunity to comment.