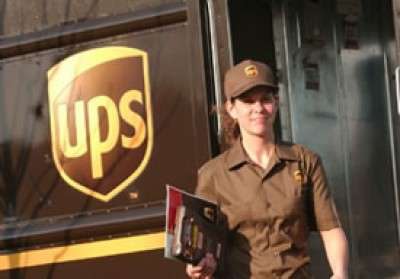 UPS on Tuesday, April 26, announced revenue for the first quarter of 2011 of $12.58 billion compared to $11.73 billion for the first quarter of 2010. Operating profit was $1.43 billion compared to $1.04 billion. Global revenue grew 7.3 percent, producing a 21 percent increase in operating profit to $1.4 billion. Diluted earnings per share were $0.88, a 24 percent improvement over the adjusted $0.71 for the prior-year period.
"UPS produced strong first-quarter results despite rapidly rising fuel costs and challenging weather conditions," said Scott Davis, chairman and chief executive officer of the Atlanta-based company "Once again, we demonstrated the strength of our global portfolio and ability of our integrated operating model to further expand margins."
Operating profit for the company's Supply Chain and Freight segment soared 44 percent on an adjusted basis with revenue growth of 7.6 percent; on a reported basis, operating profit increased 147 percent. The operating margin increased to 6.1 percent, driven primarily by improvements in the forwarding business unit and UPS Freight. Forwarding experienced margin expansion over last year due to revenue management initiatives and lower purchased transportation, while UPS Freight revenue was up almost 23 percent, with strong increases in LTL revenue per hundredweight and gross weight hauled.
"The growth story at UPS continues with earnings improving 24 percent as customers realize the benefits from the solutions we provide," said Kurt Kuehn, chief financial officer. "These outstanding results were produced through our focus on quality of revenue combined with the flexibility and efficiency of our global network."