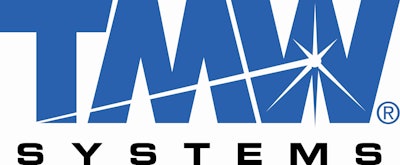 TMW Systems announced that it has acquired privately-held Appian Logistics Software, with offices in Oklahoma City.
The addition of Appian expands TMW's presence in logistics planning and transportation management for 3PLs, dedicated logistics operators, courier services and private fleets operating in retail, food & beverage distribution and restaurant supply markets, among others.
Terms of the transaction were not made public.
"TMW can now offer industry-leading, last-mile routing and scheduling optimization solutions for dedicated and private fleets with Appian's Direct Route software and complementary applications," said David Wangler, president and CEO of TMW Systems, based in Cleveland, OH.
"We already serve many customers jointly with Appian and together we work with at least 21 of the top 25 dedicated carriers in the United States. As with our previous acquisitions, we will continue to develop, support and sell the entire Appian product line to protect our customers' technology investments," he concluded.
With Appian products, TMW adds to its existing offerings for freight network design, lane and bid analysis and load optimization solutions. TMW says that current Appian customers gain direct access to integrated enterprise transportation management solutions and a wide range of complementary applications, from business intelligence to asset maintenance, under TMW Systems.
"With TMW Systems, we've found a business that places the same high priority that we do on developing innovative solutions targeting improved productivity, superior customer service and long-term profitability for their customers," said Mike Kositzky, president of Appian.