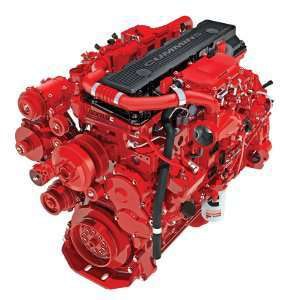 Cummins on Friday, May 27, announced that the company exceeded its 25 percent greenhouse gas emissions reduction commitment upon completion of the U.S. Environmental Protection Agency's Climate Leaders Program. Companies in the program complete a corporatewide inventory of their GHG emissions based on a quality management system, set aggressive GHG emissions reduction goals and report their progress annually to EPA.
Cummins joined the program in 2006 and set the goal of a 25 percent reduction of GHG emissions per dollar revenue from 2005 to 2010. The company says that as of yearend 2010, it achieved a 28 percent reduction in GHG emissions. "Cummins strongly believes in the business case for climate change actions," says Dr. John Wall, vice president and chief technical officer. "It is good business, good for our business, and it is the right thing to do. Meeting our goal not only has been good for the environment, it saves Cummins more than $20 million dollars annually."
Ignacio Garcia, vice president and chief manufacturing officer, says the company's global energy efficiency team has implemented nearly 300 energy efficiency capital projects across seven specific energy themes, with an average return on investment of 50 percent. "In addition to implementing capital projects, we have trained a broad network of Energy Champions who coach and mentor site Energy Leaders to find and implement low and no-cost energy projects that also save money for their sites," Garcia says.
The company says its wide-ranging energy savings actions have included projects such as high-efficiency lighting upgrades, power management systems, energy efficient motors, pumps and fans, compressed air optimization, heating and cooling equipment upgrades, and energy recovery from engine test cells. Energy efficiency also is incorporated in Cummins' global environmental management system, implemented at 69 sites around the world and the key mechanism for driving environmental improvements at Cummins facilities.
"We congratulate Cummins for meeting their goal to reduce greenhouse gas emissions through the Climate Leaders Program," said Beth Craig, EPA's acting director of the Office of Atmospheric Programs. "They are proving that they can be both industry leaders, and leaders in the fight against climate change."