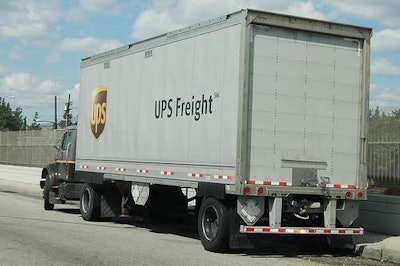 UPS Inc. on Tuesday, July 26, announced that net income for the second quarter of 2011 rose to $1.06 billion from $845 million for the second quarter of 2010. Total revenue increased 8.1 percent to $13.2 billion.
"Despite softening economic conditions, UPS delivered its highest-ever second-quarter earnings per share," said Kurt Kuehn, chief financial officer of the Atlanta-based company. "These results were driven by the quality of revenue in U.S. Domestic, superior export volume growth in International and record Supply Chain & Freight results."
On an adjusted basis, U.S. domestic operating profit increased 31 percent, while Supply Chain and Freight generated record operating profit of $187 million. UPS Freight revenue increased 19 percent, with strong increases in less-than-truckload revenue per hundredweight and gross weight hauled, up 11.2 percent and 6.2 percent, respectively.
"UPS's results reflect the continued execution of our strategy and the ability to grow earnings in an uneven economic environment," said Scott Davis, chairman and chief executive officer. "Customers are recognizing the value of the integrated solutions that leverage UPS capabilities around the globe and across the entire supply chain."