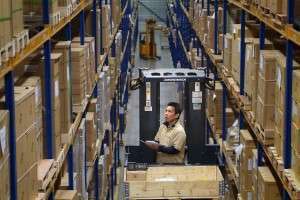 FTR Associates on Monday, Aug. 15, announced that its Shippers Condition Index edged up in June to a current reading of -3.1. The SCI sums up all market influences that affect shippers; a reading above zero suggests a favorable shipping environment, while a reading below zero is unfavorable.
Over the last three months, the index has risen from a low of -11.4 in March, indicating improving conditions for shippers as economic and freight growth slowed through late spring and early summer, easing the strain on capacity and slowing the rise in rates. However, the rate of improvement in the SCI has slowed each month. FTR is projecting the index to fall again starting with the July reading as freight demand begins to accelerate. These conditions are expected to impact shippers negatively through the balance of the year.
"Given the recent drumbeat of negative economic reports, it may seem counterintuitive to be calling for rate increases going forward," says Larry Gross, FTR senior consultant. "But truckers have been reporting solid rate performance thus far this year, even in the face of GDP growth of less than 1 percent. This indicates that freight demand and capacity are in balance."
With truckers not adding capacity and barring an economic recession, Gross says FTR expects to see modest growth in the market as the normal peak season arrives, which will keep pressure on the shipping environment. "Of course, we are dealing with more than the usual amount of uncertainty at the moment, so we will be closely watching for signs of weakness in the coming months," he says.