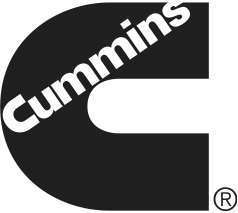 Senior leaders of Cummins Inc. on Tuesday, Sept. 13, demonstrated their confidence in the company's future by sharing new long-term targets for revenue growth and profitability. Speaking at a meeting with about 150 Wall Street analysts and shareholders, Cummins Chairman and Chief Executive Officer Tim Solso, President and Chief Operating Officer Tom Linebarger, Chief Financial Officer Pat Ward and other top leaders of the business discussed opportunities for all four of the company's operating segments to generate strong revenue growth and increase profitability.
Company leaders set a target of achieving $30 billion in sales, with earnings before interest and taxes (EBIT) of 18 percent of sales in 2015. The Columbus, Ind.-based company expects to grow at an approximate annual growth rate of 14 percent over the period to reach the $30 billion sales target. Management expressed its confidence in achieving these targets in 2015, but also acknowledged concerns about the pace of growth in the global economy, particularly in developed economies.
"Despite the current uncertainty surrounding the strength of economic growth in some regions of the world, 2011 will be a record year for Cummins," Solso said. "We have outstanding products, great global partners and the financial strength of the company has never been better. The company has an extremely strong leadership team that has demonstrated its ability to perform through the cycle, and I am very confident that this team will lead the company to new heights of performance."
Leaders of the company highlighted investments in new products and in its distribution network that will enable it to benefit from a number of important key trends that include:
• Tightening diesel engine emissions standards around the world and regulations around commercial vehicle fuel economy that will allow Cummins to leverage its position as the technology leader in both emissions reduction and improving fuel efficiency;
• The rising price of energy that is expected to further increase the demand for fuel-efficient engines, as well as the growing gap between the supply and demand for electricity in developing economies that will benefit the company's power generation business;
• Increasing globalization that will continue to benefit Cummins as OEMs in developing countries look to leverage its technology and distribution network in their pursuit of global growth; and
• Increasing infrastructure investments in many of the company's markets that will continue to drive demand for Cummins engines and power generation technology.
Linebarger told analysts that the company's financial strength, technology leadership and global footprint will be important enablers of future success. "The company has demonstrated that it can perform well in difficult economic conditions as experienced in 2008 and 2009, while at the same time continuing to invest in the key technologies and capabilities that will drive our future growth," he said. "We are now performing at record levels, and while we are confident in our future, as demonstrated by our plans for growth and further improved profitability that we are sharing today, we remain vigilant in assessing near-term risks and stand ready to adjust our plans should the need arise."