Controlling more freight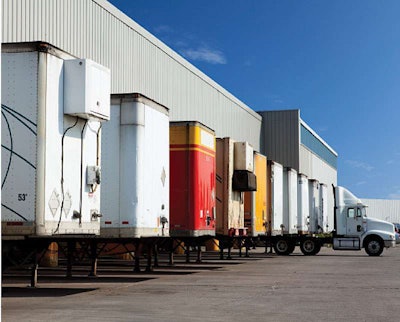 Carriers expand services through customer relationships, technology
In June 2004, Robert Pike and Scott Smith started P&S Transportation after buying a 20-truck owner-operator fleet in Birmingham, Ala. Today, the company is an irregular-route flatbed carrier with 700 trucks and operates additional dedicated flatbed carriage, freight brokerage and third-party logistics businesses.
Sellers Logistics, its 3PL business, sprouted from within P&S Transportation. A core customer was planning to outsource its freight management. The owners had to make a quick decision. Could P&S Transportation be the one sponsoring a carrier bid package and managing freight for the customer? If not, it would be working for the competition.
About two years ago, the owner of RWH Trucking, Robert Howard, spoke to a longtime customer about the opportunities of using logistics data to make strategic business decisions. The customer agreed that change was needed, but was not willing to invest in transportation management software or hire a staff of logistical experts.
Howard offered a proposal. RWH Logistics, the sister company of RWH Trucking, would implement a transparent freight management system on behalf of the customer. The deal was sold. One month later, RWH Logistics began moving loads as a 3PL.
Beyond trucking. More carriers are taking customer relationships to the enterprise level of freight management.
Not half-hearted. Becoming a 3PL must be an all-or-nothing commitment.
Help available. Both the technology and the expertise can be outsourced.
P&S Transportation and RWH Trucking are on the forefront of a growing trend. More carriers are taking customer relationships beyond trucking and transactional brokerage services to the enterprise level of freight management.
"There is nothing wrong with being transactional, but the world is moving fast," says Houston Vaughn, chief operating officer of P&S Transportation. However, Vaughn has a few warnings for anyone thinking of moving in this direction. Startup costs will be expensive for adding manpower and technology. Customers also will want to know upfront how much they will save – and they will remember that amount.
Being a startup 3PL can be complex and intimidating.
That's why becoming a 3PL must be an all-or-nothing commitment. "You can't go halfway, or you will lose the customer," Vaughn says.
P&S Transportation and RWH Trucking both were able to become a 3PL quickly and successfully by using a Web-based TMS system from McLeod Software. Both companies use McLeod's LoadMaster and PowerBroker platforms to operate their trucking and brokerage businesses, respectively. In April 2009, McLeod acquired a TMS system called iLENS and retained its staff. The entity now is called McLeod Freight Management Solutions.
McLeod FMS has all the features common to TMS systems, including bid procurement, mode and network optimization, load tendering, load execution and service measurement. Putting these specialized functions and processes to work can be complex and intimidating to a startup 3PL. But McLeod says its FMS solution is more than a TMS; it is an extension of an organization.
As part of the service, McLeod FMS provides an experienced logistics engineer, along with integration experts and other staff members, who will work directly with a 3PL and its customers to provide services such as:
• Project management: Planning bid projects, building lane networks, hosting carrier conferences and awarding lanes to carriers.
• Carrier bidding: Using an online bid process that leverages a 3PL's existing carrier base with the option to leverage McLeod Software's 427 asset-based carriers and 150 nonasset brokerage customers.
• Projected savings: McLeod FMS determines the optimal alignment between a freight network and the network of carrier bids. The system creates load assignments and a projected savings plan.
• Integration: EDI-based transmission of orders directly from a shipper's enterprise resource planning system to McLeod FMS for load optimization and tendering.

Carrier bid packages and other services offered by a 3PL can be complex to manage, especially in a startup situation where companies do not have in-house expertise. Both the technology and the expertise can be outsourced, giving any size of carrier or brokerage firm a realistic chance of competing with other 3PLs for more of their customers' business.
AARON HUFF is Senior Editor of Commercial Carrier Journal. E-mail
ahuff@ccjmagazine.com or call (801) 754-4296.
In Brief
Arsenault Associates (www.arsenault.biz) released Dossier Version 6.1, the latest edition of its fleet asset maintenance management software. Dossier 6.1 offers enhancements at both the individual user and enterprise levels, including Instant Recall repair histories, new reporting capabilities and tools for compliance, benchmarking and automated report delivery.
Teletrac (www.teletrac.net), a provider of fleet management systems, announced that Raco Wireless, a machine-to-machine partner and enabler powered by T-Mobile, will support M2M connectivity and SIM management for Teletrac's Fleet Director GPS and Vehicle Tracking solutions.
Maptuit (www.maptuit.com) says its newest version of NaviGo, version 4.0, includes both on- and off-board routing functionality. Various configuration options enable the routing engine to operate under different conditions depending on fleet preferences.
Odyssey Software (www.odysseysoftware.com), a provider of enterprise-class mobile device management software, announced that it is delivering MDM support for iOS5 in line with Apple's release.
uDrove (www.udrove.com) announced that Boise, Idaho-based Westpoint Transportation selected its paper replacement management tool to help manage in-cab paperwork. Westpoint's fleet of 19 drivers will be using the iPad tablet to create logs, track mileage and capture images of expenses and documents.
First Data Corp. (www.firstdata.com), a provider of electronic commerce and payment processing, and Transportation Clearing House, a transportation payments organization, announced plans to create a joint venture company.
PeopleNet, SpeedGauge team for speed monitoring
PeopleNet, a provider of onboard computing and mobile communications systems, announced a new exclusive alert and daily summary enhancements to its Speed Monitoring through a partnership with SpeedGauge, a provider of analytics designed to enable fleets to identify high-risk driving behavior.
PeopleNet and SpeedGauge are offering a near real-time e-mail that is sent when a driver triggers a speeding event so that management knows when and where the event has occurred. For maximum operating flexibility, alerts and reports are configurable in terms of establishing notification and reporting thresholds. Fleets may determine how far over the speed limit a vehicle is traveling before an alert is sent and noted on a report.
Transflo Express Website revamped
Pegasus TransTech has relaunched its Transflo Express Website with improved navigation and interactive features to help customers find and drive to Transflo Express locations. The site (www.transfloexpress.com) also provides improved access to Pegasus TransTech for support and information as well as quick access to scanned documents. The company says the redesign makes it easier for fleets, truckstops and drivers to navigate the site and find what they need quickly.
Transflo Express truckstop scanning locations appear on Google maps that can be explored without leaving the Transflo Express Website. A list of Transflo Express locations in either Excel or PDF format also can be downloaded from the site, where drivers also can access their scanned documents.
The "view documents" function works with documents scanned in the cab, at home or in any location using Transflo Now, as well as paperwork submitted using Transflo Now Mobile with an iPhone.
"The idea, as always, is to make Transflo Express as easy as possible to use while delivering the highest-quality images possible," says Bob Helms, Pegasus TransTech chairman and chief executive officer. "The redesigned Website takes a long stride in that direction."
Xata announces Compliance Connect
Xata Corp., a provider of fleet optimization software, announced Compliance Connect, a new product designed to enable fleets to integrate their existing driver productivity applications with the Xata Turnpike electronic onboard recorder. "With Compliance Connect, fleets are no longer bound by the proprietary restrictions of traditional EOBR solutions," says Christian Schenk, vice president of product marketing for Xata. "Instead, they can now seamlessly integrate the power of Xata Turnpike with the driver-productivity applications they're already running on their cell phones, smartphones and tablet computers."
Compliance Connect features a two-way mobile application programming interface designed to enable Xata Turnpike to run seamlessly alongside existing driver productivity applications, thus providing drivers and fleet managers with a single interface to manage hours of service, driver vehicle inspection reports, speed, idle time, hard braking, routes/GPS, engine fault codes and arrival and departure times.
Fleets can use Compliance Connect to integrate Xata Turnpike seamlessly with Airclic, Apacheta and more than 35 additional dispatch, routing, proof-of-delivery and other third-party mobile applications.
In Focus: Onboard Scales
Weight in a second
New advancements in onboard scales put weight in fleet management
By Aaron Huff
Because of the increased scrutiny of the Federal Motor Carrier Safety Administration's Compliance Safety Accountability program, fleets are seeking ways to eliminate violations before they surface during roadside inspections. Technology that captures hours-of-service and vehicle inspection reports electronically are proving valuable.
While overweight violations have been removed from CSA methodology since its inception, they remain common during roadside inspections, compelling fleets to consider using onboard scales. Economic factors also play a role in fleet decisions regarding weight tracking, and with some of the latest advancements in onboard scales, they have become a critical part of fleet management strategies to increase driver productivity, control costs and maximize revenue.
Analog to digital
Analog onboard scales have provided inexpensive accuracy for years. A mechanical scale typically costs less than $200 per tractor and offers a quick return on investment where time, cost and revenue are tied to load weighing operations.
Digital scales cost more, but they offer more versatility and are easier to use. RightWeigh Load Scales recently introduced its first exterior digital scale, E-Z Weigh, designed for either a tractor or trailer mount. The scale's LCD displays the true on-ground weight by axle group.
Compared to the company's flagship 310-54 mechanical scale, E-Z Weigh has a greater range of accuracy and is easier to read. RightWeigh says its mechanical and digital scales provide accuracy within 250 pounds, but E-Z Weigh also offers a two-point calibration for empty and loaded; the 310-54 calibrates only for loaded weight.
"Our sales are up 50 percent over last year," says Scott McCollough, director of communications and international business development. "The economy is struggling, but our sales are a sign of drivers and fleets focusing on efficiency."
Integrated scales
Configurability is perhaps the biggest advantage of digital scales, especially for fleet applications. A full onboard scale system costs more than $1,000, but the benefits go beyond giving drivers information. Onboard systems can be customized to meet a fleet's information needs and requirements, including managing vehicle payloads through a Website.
The latest technology makes it possible to monitor and measure the payload efficiency of drivers and loading/unloading locations automatically. If some drivers and locations are loading vehicles at 85 percent of payload capacity, real-time information can help fleet managers make immediate changes to increase driver efficiency and revenue per load.
Air Weigh offers the LoadMaxx series of truck and trailer scales that have various configuration options to capture and display the on-ground weight of single or multiple axle groups. If users choose to capture weight from all axle groups, the in-cab display can show gross vehicle weight as well as net payload within 300 pounds of a certified U.S. Department of Transportation scale.
LoadMaxx connects to a vehicle's data communications channel (J1939). Through this interface, weights can be picked up by any onboard computing and wireless fleet management system.
Air-Weigh's QuickLoad Trailer Scale has a touchscreen display that makes it more intuitive for drivers to use. The scale, which was designed to be inexpensive, does not have a communications interface to the LoadMaxx in-cab display or a vehicle's J1939 databus, says Bob Zirlin, director of sales and marketing, trailer OEM and dealer.
Any maintenance to TruckWeight's Web-based Smart Scale onboard system, such as calibration, can be done from the office. Smart Scale also can integrate with existing onboard computers through a RS232 connection or Bluetooth.
TruckWeight soon will release a Live Weight Tracking option that uses a Windows-based smartphone application that sends real-time updates to the Smart Scale onboard system via radio.
"With the click of a mouse, you can see what the scale is doing and see where the vehicle is located," says Peter Panagapko, president of TruckWeight. The Live Weight Tracking app also can record vehicle inspection reports electronically and capture the location of dropped trailers.
The latest advancements in onboard scales provide easier, more convenient and affordable ways to access critical information.