Pay it forward
Insurance providers and carriers reap rewards from technology
Of all the technologies available to manage safety and compliance, do any qualify for instant discounts from insurance providers?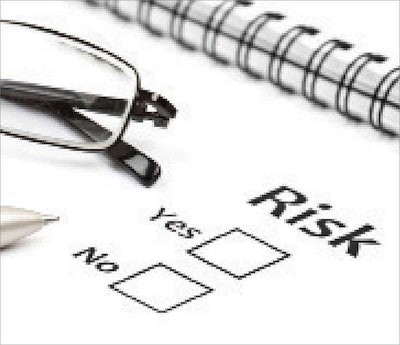 For years, the answer has been resoundingly no. Traditionally, insurance companies have looked past technology to evaluate risk based on your claims history. Few, if any, have been willing to offer discounts to carriers that use specific types of technology.
About five months ago, Martin Transportation Systems added a feature to its onboard computing and mobile communications system. The feature, SpeedGauge, is a Web-based service that records speed violations by comparing speed and location data captured from onboard computers to the posted speed limits by road segment.
Management receives daily and weekly speed violation reports automatically through e-mail. With this information, Martin Transportation Systems sends compliance letters to drivers with the most violations. Weekly reports are posted in the office for everyone to see how drivers rank.
"We haven't had enough time to really see if it is preventing accidents," says Brett McGovern, vice president of operations for the 500-truck dedicated truckload carrier based in Grand Rapids, Mich. What the company has seen is a 22 percent reduction in the number of roadside inspections triggered by speeding. "That decreases the chances of being pulled over."
CSA scores of carriers are being used to determine risk and calculate premiums.
With fewer inspections, the company has been able to lower its scores in the Federal Motor Carrier Safety Administration's Compliance Safety Accountability program. According to CSA roadside inspection data, 32 percent of all roadside inspections are triggered by a speeding event. Another 32 percent are triggered by observable defects such as lighting.
Insurance providers are beginning to use CSA scores of carriers to determine risk and calculate premiums. Lower CSA scores is one of several areas of improvement that Martin Transportation Systems hopes will result in reduced insurance costs.
"We let (our insurance company) know this is something we've purchased," McGovern says. "We hope after two full years that it is something that has reduced our speeding violations. Our goal is to use it as a negotiating factor to reduce rates."
In some cases, the negotiation already has been done. SpeedGauge and PeopleNet – a provider of onboard computing, mobile communications and fleet management systems – recently announced a partnership with Brazos Specialty Risk to provide their joint customers an instant rate discount. PeopleNet customers that subscribe to SpeedGauge will get a 5-10 percent discount on pay-per-mile auto liability insurance premiums.
The Brazos discount program is available for fleets with 15 or more power units that have electronic onboard recorders installed in the entire fleet. Monthly premiums are based on actual miles driven as reported by PeopleNet's GPS system.
Rather than offer an instant discount, some insurance companies are choosing to provide technology to their customers. One of these is Innovative Risk Management, a company that markets and underwrites specialty insurance programs. One of its products, Avert, is offered nationwide to insurance agents. The product utilizes DriveCam technology, which Avert provides to carriers at no additional cost, to improve driver behavior and reduce losses.
DriveCam uses a small recording device mounted on the windshield to capture a video snippet of the driver as well as a forward-looking view when a critical event occurs, such as sudden deceleration. Through wireless communications, video of the critical event is sent to DriveCam for analysis. The video and reports from the analysis are accessible online along with fuel management and fleet tracking information.
Over the past year, the Avert insurance program has seen a 41 percent improvement in frequency of events and a 44 percent improvement in severity of events, says Brian Ricci, director of marketing for IRM.
Whether or not insurance providers choose to offer immediate discounts to carriers that use technology, the discounts will come, eventually, as carriers strengthen their negotiating power by having safer and more compliant operations.
*Fewer inspections. Monitoring driver speed can decrease inspections by 32 percent.
*Lower premiums. Specialty insurance products offer discounts for technology.
*Safer drivers. Visibility and friendly competition can change driver behavior.

AARON HUFF is Senior Editor of Commercial Carrier Journal. E-mail
ahuff@ccjmagazine.com or call (801) 754-4296.
In Brief
Rand McNally (https://www.trucking.randmcnally.com/) and Navistar agreed to make Rand McNally's IntelliRoute TND truck GPS units available as an in-dash option on International trucks starting next year.
Blue Tree Systems Inc. (www.bluetreesystems.com) – a provider of trailer tracking, reefer monitoring and fleet management solutions – announced its new R:Com Dot, a rugged dry trailer tracking solution that provides live position reports every 10 minutes when tethered and scheduled reports when untethered.
TransCore (www.transcore.com) announced that its Truckload Rate Index solution now is available as an integrated feature of McLeod Software's LoadMaster and PowerBroker transportation management solutions.
Aljex (www.aljex.com) integrated the Comdata Mastercard fleet card into its hosted transportation management system for freight brokers, 3PLs and other transportation providers, automating the issuance and bookkeeping of Comdata products in fleet and broker businesses.
Pegasus TransTech (www.pegasustranstech.com) announced that Heniff Transportation Systems, an Alsip, Ill.-based 300-truck hauler of bulk chemical products, has implemented its Transflo Express and Transflo Now! for iPhone scanning solutions.
OTR Pro Card (www.otrprocard.com), which offers nationwide acceptance at truckstops and travel centers, and the Idaho Trucking Association announced an alliance to offer ITA members discounted OTR Pro Card fees.
PeopleNet enhances
Maptuit-powered in-cab navigation
PeopleNet, a provider of integrated onboard computing and mobile communications systems, announced enhancements for its In-Cab Navigation, powered by Maptuit NaviGo, designed to make it easier for both drivers and back-office personnel to use.
Yard Shaper is a new feature that helps the back office make routing decisions for directing drivers to the correct entrance and delivery spot. It outlines the shape of an arrival point within a large area and identifies the position within the location. Drivers know where to enter the delivery area, where to park and where to exit. Custom notes associated with a yard or customer location may be available to the driver either in the form of a graphical or spoken command.
PeopleNet and Maptuit also have built additional back-office integration designed to allow fleets to help identify out-of-route mileage by matching actual driven location data with prescribed routes, thereby flagging cases of noncompliant driving.
According to the companies, new usability improvements based on driver feedback also have been incorporated into version 3.3: preview improvements that provide drivers a more complete view of their routes, a direction arrow, decision points, stop details, estimated drive time between stops, road names with numbers and more.
Drivers now can make changes to the vehicle type, hazmat class and route preference such as time vs. mileage-sensitive. They also can provide feedback more easily that helps keep the routing software up to date.
Online solution addresses DOT drug/alcohol testing errors
Comp Care Partners, an administrator of occupational medical testing services for the trucking industry, introduced CCP Connect, an online recordkeeping platform designed to improve the accuracy of U.S. Department of Transportation-mandated drug and alcohol testing, as well as physical exams, for truck drivers.
Using CCP Connect, all medical information from the DOT exam is entered electronically by registered medical providers who have password-protected access. It uses a DOT-approved format, forms and instructions to guide the providers through the data collection process. Trucking firm customers have access to their employee data 24/7 through the Comp Care Partners client portal.
CP Connect was enhanced through a strategic partnership with Road Ready, who specializes in software development for the trucking industry.
In Focus: MAINTENANCE SOFTWARE
Information hub
CSA, real-time information fuel demand for fleet maintenance software
By Aaron Huff
After a year into the Compliance Safety Accountability program, many fleets have found ways to tighten their maintenance practices to help prevent roadside inspections and violations. According to recent vehicle inspection data from the Federal Motor Carrier Safety Administration, about 32 percent of all inspections are triggered by an observable defect, so one of the best ways to prevent violations is to eliminate the trigger.
Because violations also count negatively against drivers, they have an incentive to inspect equipment thoroughly – and they also expect timely repair. By having a "closed loop" inspection and repair process between drivers and shop managers, observable defects can be documented and resolved faster.
Several technology providers have developed such a process to enable drivers to capture vehicle inspection reports electronically and, in turn, provide shop managers with instant visibility for scheduling maintenance. Once the repairs are complete, drivers receive automatic confirmation.
Managing performance
Although computers are a common sight on any desk, technology for managing fleet maintenance traditionally has not been embraced; a recent Arsenault Associates survey of more than 200 fleets found that more than 30 percent did not use the technology.
However, about 275 maintenance items are included in the CSA checklist for roadside inspections, and with so many details to manage, fleets are becoming more dependent on technology to manage their CSA scores, maximize equipment uptime and minimize costs.
Arsenault Associates, which offers the Dossier fleet maintenance management system, has added new features to its latest release, Dossier Version 6.1, that are designed to monitor the performance of a fleet's maintenance program with regards to CSA and other critical areas.
A new PM Compliance Report has a scorecard view that shows the actual results for preventive maintenance lined up with due dates. Fleet managers can compare scheduled versus completed PM events for any time period and see how many events were missed. The software also displays "on-time performance of PM completion" and other key performance indicators that can help minimize roadside inspections.
Perhaps the most significant new features of Dossier 6.1 are not visible. Dossier has been rewritten in .Net to create a flexible open database platform for connecting with third-party applications. The Dossier Data eXchange feature communicates with external systems such as onboard computing and mobile communications to receive mileages, fault codes and other information to help schedule vehicles for maintenance proactively.
The software also integrates with third-party applications for parts purchasing, electronic payment systems for road repair, accounting software for payroll and mobile computers to enter electronic vehicle inspections and capture data from technicians.
"We see more and more integration," says Charles Arsenault, chief executive officer. "Maintenance management software is a hub."
Linking through Web services
Linking fleet maintenance software with third-party applications such as accounting systems used to be done with text files, electronic data interchange and file transfer protocol. With more real-time information needs today, the preferred method now is to use Web services.
"Web services are easier, faster and better," says Ronaldo Adler, vice president of development for TMW Systems Asset Maintenance. Web services, also known as application program interfaces (APIs), work by embedding software code from one program into another program for real-time updates.
The TMT fleet maintenance management system from TMW Systems currently uses Web services integration with multiple third-party applications such as onboard computing and mobile communications to get real-time mileage and location information, as well as fault codes and electronic driver vehicle inspection reports.
Technology for managing fleet maintenance traditionally has not been embraced.
"Everybody wants to tie into their trucks," Adler says. The TMT system also extracts vehicle performance information such as hard brake events and fuel economy. With this electronic information flow, TMT maintenance software can create work orders, schedule vehicles for maintenance and notify drivers when the work is completed.
TMW Systems currently has an integrated electronic inspection process set up with customers that use Qualcomm, PeopleNet and Zonar computing and wireless fleet management systems.
When the TMT software receives a fault code from a vehicle, the information is used to create a "work pending" notice. A technician can view the information and create a work order as needed. The TMT software also integrates with dispatch software through Web services to send PM and work pending notifications.
When a truck scheduled for maintenance arrives at the shop, the integration with dispatch software will take the vehicle out of service, and the vehicle will become available for dispatch again when the work order is closed. TMT software currently integrates with dispatch and operations software platforms from TMW Systems, which include TMW Suite, TruckMate and IES.
The new features available in fleet maintenance management software answer the call for a faster, documented flow of information among the driver, vehicle, shop and fleet operations.
Arsenault

Associates' Dossier Version 6.1, the
latest feature-rich edition of its fleet asset maintenance management
software, includes
Instant Recall
repair histories,
reporting capabilities and tools for compliance, benchmarking and
automated report
delivery.