HOS rewrite now at OMB
Controversial final rule could be published by end of year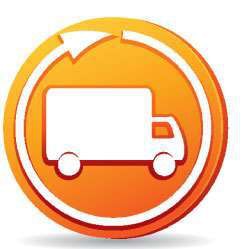 After missing a U.S. Court of Appeals Oct. 28 deadline extension for publishing a final rule in the Federal Register, the U.S. Department of Transportation submitted the Federal Motor Carrier Safety Administration's final rule for truck drivers' hours of service to the White House Office of Management and Budget for review on Nov. 1, where it remains as of this writing.
FMCSA had sent the proposal to U.S. Transportation Secretary Ray LaHood for review on Aug. 11, but announced on the day of the court-imposed extended deadline that it would not be able to publish the rule by that date. "The petitioners have agreed to extend the October 28, 2011, deadline for publication of a final hours-of-service rule," said an FMCSA spokesperson. "FMCSA will continue to work toward publishing a final rule as quickly as possible." The parties to the settlement agreement were to file their next status report with the court on Nov. 28.
Under the current proposal, FMCSA is, among other changes, considering whether to reduce the daily driving limit from 11 hours to 10 hours and has proposed to limit the 34-hour restart provision by requiring that it include two periods from midnight to 6 a.m. and limiting its use to once per week. The American Trucking Associations and the Owner-Operator Independent Driver Association have said the proposal is costly and unnecessary since studies indicate safety improvements under the 2008 rule.
"There is little or no comprehensive up-to-date evidence, data or science supporting FMCSA's proposal," said ATA President and Chief Executive Officer Bill Graves and Chairman Dan England in a letter to LaHood in late October. "FMCSA readily admitted it did not have sufficient data on which to base a driving time limit change, yet the agency argued for and stated it 'currently favors' reducing the limit."
On Nov. 1, the U.S. Senate passed by a vote of 69-30 a transportation appropriations bill (H.R. 2112) to fund motor carrier state safety grants, including the Motor Carrier Safety Assistance Program, at a slightly higher level than the House version of the bill. As of this writing, the bill is in House and Senate conference, where changes could be made before being sent to President Obama for his signature.
During consideration of H.R. 2112 on the Senate floor, however, Sen. Kelly Ayotte (R-N.H.) proposed an amendment stating "none of the funds made available under this heading may be used to finalize, enforce, or implement the hours-of-service regulations proposed by FMCSA on December 29, 2010."
LaHood asked Ayotte to drop the measure, saying "the amendment would prevent the FMCSA from applying the most comprehensive and up-to-date data and analysis to the issue of driver fatigue and allowable hours of service. The final rule, if put in jeopardy, potentially undermines the entire regulatory process."
The Commercial Vehicle Safety Alliance also sent a letter to each member of the Senate, pointing out that Ayotte's proposal could lead to a situation where no funds would be available to enforce either the new rule or even the preceding hours-of-service rule that is now in existence.
OMB's review of the hours-of-service final rule is expected to last between 30 and 90 days. In a statement, ATA said it hopes the agency will "use the extra time to consider the overwhelming input it has received from thousands of drivers and law enforcement officers that the current rule is working. There's no need to break something that's not broken." Graves also wrote a letter to Cass Sunstein, OMB's administrator of Information and Regulatory Affairs, questioning whether "legitimate reason" exists to change the current rules. – Jeff Crissey
Legislation would clarify agricultural HOS exemption
Four agriculture groups voiced their support for legislation that would resolve the applicability of the agricultural hours-of-service exemption that came into question in 2009 when the Federal Motor Carrier Safety Administration issued an interpretation of the regulations that resulted in transportation restrictions for certain farm supplies.
The legislation introduced by U.S. Reps. Sam Graves (R-Mo.) and Blaine Luetkemeyer (R-Mo.), along with 38 additional congressional co-sponsors, would amend aspects of the Motor Carrier Safety Improvement Act, which served as the basis for FMCSA's 2009 interpretation, to clarify that the agricultural HOS exemption is applicable to:
• Drivers transporting agricultural commodities within a 100 air-mile radius;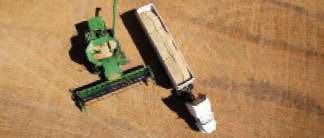 • Drivers transporting farm supplies for agricultural purposes from a wholesale or retail business to a farm or other location where the farm supplies are intended to be used within a 100 air-mile radius from the distribution point; or
• Drivers transporting farm supplies from a wholesale location to a retail location so long as the transportation is within a 100 air-mile radius.
"The agricultural exemption to the HOS rule is a crucial tool for transporters of agricultural products during the busiest times of the year," said Rick Yost, chairman of the Agricultural and Food Transporters Conference of the American Trucking Associations. "We commend the work of Congressmen Luetkemeyer and Graves, and the other co-sponsors, for their work on this very important legislation."
Also supporting the legislation are the Agricultural Retailers Association, the National Council of Farmer Cooperatives and the Fertilizer Institute.
IN BRIEF 12/11
U.S. Senate Republicans blocked a $60 billion White House proposal to repair transportation systems as part of President Obama's American Jobs Act. The bill would have spent $50 billion to upgrade roads, bridges, rail lines, transit systems and airports, and also would have allocated $10 billion in loan funding to underwrite an infrastructure bank to help pay for priority projects.
The demand for Transportation Investment Generating Economic Recovery III grants totaled $14.1 billion, far exceeding the $527 million set aside for the program. The U.S. Department of Transportation received 828 TIGER grant applications from all 50 states, U.S. territories and the District of Columbia.
The Federal Motor Carrier Safety Administration declared Gunthers Transport an imminent hazard to public safety and ordered the Maryland-based trucking company to cease all transportation services immediately following a review of Gunthers' operations that found multiple hours-of-service and vehicle maintenance violations.
Celadon Group Inc. said its board of directors was "quite disappointed" that USA Truck Inc.'s board declined a meeting to discuss a possible merger following Celadon's purchase of 6.3 percent of Van Buren, Ark.-based USA Truck's common stock. Indianapolis-based Celadon said that its board had "decided to consider alternative actions" but did not provide any specifics.
The Ports of Los Angeles and Long Beach reminded fleets that as of Jan. 1, 2012, trucks with an engine year of 2006 and older will be banned from marine terminals.
January 2012 marks the first diesel particulate filter deadlines under California's Truck and Bus regulation. Fleets can follow a staggered schedule that requires 1996-1999 model engines be retrofit with a DPF by Jan. 1, 2012, or use a flexible phase-in option that requires any 30 percent of vehicles in the fleet to have a DPF.
The voluntary Tacoma Truck Scrappage and Replacements for Air in Puget Sound (Tacoma ScRAPS) program offers truck owners up to $30,000 to purchase newer lower-emissions trucks to meet the standards of the Port of Tacoma's Clean Truck Program. Call 253-617-3201.
The American Trucking Associations reached an agreement on a new three-year contract with Bill Graves, the association's president and chief executive officer. Graves started with ATA in 2003 after serving two terms as governor of Kansas.
ATA announced four recipients of the fifth annual Mike Russell "Good Stuff" Trucking Image Award: motor carrier honoree Baylor Trucking Inc., Milan, Ind.; industry supplier honoree Mack Trucks, Greensboro, N.C.; and two state association award winners, the Minnesota Trucking Association and the Tennessee Trucking Association.
Drivers, carriers must retain medical data for two more years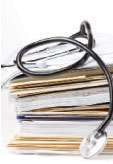 The Federal Motor Carrier Safety Administration issued a final rule to keep in effect until Jan. 30, 2014, the requirement that interstate drivers must retain paper copies of the medical examiner's certificate. In addition, interstate motor carriers also are required to retain copies of medical certificates in driver qualification files.
FMCSA says it published its June 13 Notice of Proposed Rulemaking to ensure the medical qualification of CDL holders until all states are able to post the medical self-certification and medical examiner's certificate data on the Commercial Driver's License Information System driver record. But the rule does not extend the mandatory dates for states to comply with the requirement to collect and post the data.
On Dec. 1, 2008, FMCSA published a final rule to require any CDL holder to provide a current original or copy of his or her medical examiner's certificate to the issuing state driver licensing agency. FMCSA also is requiring the SDLA to post in the CDLIS driver record the self-certification that CDL holders are required to make regarding applicability of the federal physical qualification requirements and the medical certification information specified in the regulations.
These requirements have a compliance date of Jan. 30, 2012, but several SDLAs have advised FMCSA that they may not have the capability to comply by that date. Inability of an SDLA to receive the required material would render both the CDL holder and his or her employer unable to demonstrate or verify, respectively, that the driver is medically certified in compliance with the Federal Motor Carrier Safety Regulations.
FMCSA says it believes that extending the requirement to retain the paper copy of the medical examiner's certificate by both the interstate CDL holder and the motor carriers for two years will provide sufficient time for them to be sure that all SDLAs will be able to obtain the medical data and post it on the driver's CDLIS driver record. For more information, go to www.regulations.gov; the docket number is FMCSA-1997-2210.
Operation Air Brake results mixed
For the second year in a row, commercial vehicle inspectors conducted a record number of inspections during

Operation Air Brake's Brake Safety Week, the Commercial Vehicle Safety Alliance announced last month. This year, although the number of out-of-service defects for both brake adjustment and brake components were down slightly, the overall OOS rate for brakes rose. Overall results of Brake Safety Week, which took place Sept. 11-17, show:
• 30,872 vehicles inspected in 2011, exceeding the 2010 record mark of 30,472 vehicles since the program started in 1998;
• 2,605 or 8.4 percent of vehicles placed OOS for brake adjustment
(8.9 percent in 2010, 9.0 percent in 2009);
• 2,453 or 7.9 percent of vehicles placed OOS for brake components
(8.0 percent in 2010, 9.2 percent in 2009); and
• 4,385 or 14.2 percent of vehicles placed OOS for brakes overall (13.5 percent in 2010, 15.1 percent in 2009).
The OOS rates for Canada again were lower than in the United States for 2011. This year, 8.7 percent of vehicles inspected in the United States were placed OOS for poor brake adjustment compared to 3.7 percent in Canada. Inspections in Canada resulted in 7.3 percent of vehicles being placed OOS for brakes compared to 4.4 percent in 2010.
"Brakes continue to be the number-one OOS defect, and Brake Safety Week is a reminder of the critical importance they serve in the safe operation of commercial vehicles," said Stephen Keppler, CVSA executive director. "The Operation Air Brake campaign remains the premier joint effort among federal, state and local commercial vehicle enforcement and industry to promote commercial vehicle brake safety."
California used truck dealers get help complying with new law
California last month passed the nation's first law (Assembly Bill 1215) requiring that used vehicle dealers, including heavy-duty truck dealers, post a red warning label on vehicles flagged in a federal database as junk, salvage, total loss or title branded.

Beginning July 1, 2012, every California-licensed motor vehicle dealer is required to check the National Motor Vehicle Title Information System prior to offering vehicles, including heavy-duty trucks, for sale. Junk yards, salvage yards, auto recyclers, insurance carriers and state motor vehicle departments are required to report vital information about vehicles to NMVTIS, a new federally mandated vehicle history database maintained by the U.S. Department of Justice.
To comply with this new law, dealers can access vehicle history reports through an authorized NMVTIS Consumer Access Provider, such as RigDig Truck History Reports for heavy-duty truck dealers. If the report returns NMVTIS-related junk, salvage, total loss or title brand information, the dealer will be required to affix a 4-by-5-inch red warning sticker in the window of the vehicle. Additionally, upon request, dealers must provide a copy of the report to the purchaser.
In addition to partnering with the Department of Justice to integrate NMVTIS information, RigDig Truck History Reports also include information from the Federal Motor Carrier Safety Administration, vehicle specification information from RigDig Business Intelligence and Uniform Commercial Code-related lien and termination information from Equipment Data Associates.
"RigDig is able to help commercial truck dealers begin checking their existing inventory, possible trade-in vehicles and auction vehicles right now," said James Vogel, general manager of RigDig. "This will help dealers avoid surprises arising from this new law come July 1."
RigDig Truck History Reports mesh a variety of data sources, including NMVTIS junk and salvage vehicles, total loss insurance claims, title and odometer brands, with other sources of data for accidents, inspections, ownership, cargo hauled and CSA scores. "RigDig gives commercial truck dealers an easy-to-use report that not only helps them comply with Bill AB 1215 but also provides them with vital information to make informed purchase decisions," Vogel said.
Great West Truck Show adds Fleet Executive Conference for 2012
Anew one-of-a-kind executive-level conference to help fleets navigate the challenges and opportunities of doing business in the West will be held at the Las Vegas Sands Expo and Convention Center, which also will be the new location for the 2012 Great West Truck Show.

"With the addition of the Great West Fleet Executive Conference, we will be providing exclusive content focusing on western trucking operations, environmental regulations and other issues related to doing business in the West and designed to attract C-level fleet executives, dealers, distributors and industry associations," says Alan Sims, vice president and executive director of the Randall-Reilly Events Group. "The trucking industry in the western U.S. faces unique obstacles and has more stringent environmental restrictions than the rest of the country. Great West will now be the entry point for fleets and businesses to get the best understanding of that marketplace."
In developing the new format, Randall-Reilly will work closely with the California Trucking Association and other western-based associations to create content and attract association members. "We are excited to be a significant contributing sponsor to the new Great West Truck Show," says Mike Campbell, California Trucking Association executive vice president and chief executive officer. "With the significant changes to the venue and content, Great West will be the most relevant annual event for our industry in the West."
Conference and educational track content will include a focus on environmental issues and how carriers can overcome challenges posed by regulations and a changing economy; industry leaders, experts and fleet executives will headline these sessions.
Also, a more experiential exhibition floor will offer exhibitors and attendees greater opportunity for interaction with supplier-led "hands-on and how-to" areas, a first for Great West.
The 2012 Great West Fleet Executive Conference and Great West Truck Show will be held June 14-16. For more information, contact Sims at 800-633-5953 ext. 1339 or asims@rrpub.com.
FUEL SAVVY

Hybrid reefer system helps Mile Hi Foods cut fuel costs
Western food service distributor Mile Hi Foods Co. says it is saving an estimated $85,000 annually in fuel costs while also improving the sustainability of its operations, thanks to the electric standby capability of its 27 Carrier Transicold Vector multi-temperature trailer refrigeration units.
A specialty food service company serving more than 300 national brand restaurants across eight states, Mile Hi Foods began adding Vector multi-temperature units to its fleet in 2007. Within the past year, the Denver-based company completed the infrastructure needed to introduce electric standby at its central distribution center.
"The driving factor was when fuel got up to $4 a gallon. It made us rethink a lot of what we were doing."
Tony Taddonio,
president, Mile Hi Foods
As hybrid diesel-electric systems, the Vector units have all-electric refrigeration architecture. Unlike mechanical refrigeration systems, the diesel engine is dedicated to one function: driving a high-performance generator that powers the compressor, fans and operating system. When stationary, Vector units can be plugged into an electric power source, eliminating the need to run the engine and generator.
Mile Hi Foods added 17 460V electrical outlets to its loading docks and installed 20 freestanding receptacles in its yard so that loaded trailers can be parked and run electrically while waiting to be dispatched. When taking advantage of electric standby, fuel is conserved, emissions are eliminated, noise is reduced, and operating savings of 40 to 70 percent can be achieved, depending on the price of fuel and electricity at any given time, according to the company.
The acquisition of Vector units with electric standby capability "was a good business decision," says Tony Taddonio, president of Mile Hi Foods. "The driving factor was when fuel got up to $4 a gallon. It made us rethink a lot of what we were doing. As we considered how we could save energy, we saw the sustainability benefits, too. This was perfect. It fit everything we wanted to do."
Mile Hi Foods calculates monthly savings of 1,800 gallons of fuel by using electric standby, which over the course of a year reduces its fuel expenditure by more than $85,000, enough to pay for the infrastructure investment.
Carrier dealer CT Power of Commerce City, Colo., supplies Mile Hi Foods' refrigeration units. Based on its success with the Vector units, Mile Hi Foods recently acquired 13 Vector 6500 single-temperature units for its specialty foods operation. Like its multi-temp sibling, the Vector 6500 is a diesel-electric hybrid with electric standby capability. – Jack Roberts
Fleet panelists agree driver shortage is 'going to get harder'
A panel of carrier executives discussing the driver shortage said "it's going to get tough, it's going to get harder" and that the current situation is "tough enough that it's going to threaten the viability of some companies." The "Finding Drivers in an Increasingly Tough Market" panel discussion – held Nov. 9 at the CCJ Fall Symposium in Phoenix – included Tom Kretsinger, president of American Central Transport; Rob Newell, vice president of capacity development for FFE Transportation; Scott Barker, vice president of safety, recruiting and driver services for Swift Transportation; and Darrel Wilson, chief executive officer for Wil-Trans.
"We're spending more money on recruiting and driver pay, but we're seeing a shortfall in qualifications," Kretsinger said. Newell described the driver market as the worst he's seen since 2004, attributing the problem to the Federal Motor Carrier Safety Administration's Compliance Safety Accountability oversight regime and tougher qualification requirements.
FFE recently made a strategic decision to open its own driver academy. "We're going to have to grow our own," Newell said. The company also is working with owner-operators "to show them how to make more money," he said. "The owner-operators that are out there are hunkering down – they're really careful about their CSA scores."
Wilson said Wil-Trans recently launched a new Website to boost recruiting and is working on more innovative efforts to win drivers, including opening its own public school (see "Innovators," page 59). Barker said that while Swift gets plenty of applicants, the quality of those applicants has made it more difficult to hire them. "We're not going to loosen up our hiring criteria," he said. "We've rebranded our recruiting effort. We haven't had empty trucks so far. We've been blessed – it's attributable to a lot of luck and a lot we're doing."
Kretsinger said changes to the hours-of-service rules would take flexibility away, and Newell and Barker both said their long-haul companies may have to slip-seat drivers. "It's going to require training to get drivers to realize how to be productive under the new rules," Newell said. "I see it as a retention challenge going forward." Wilson said the uncertainty of the pending rule is hurting recruiting.
Driver pay and incentives will have to improve, panelists agreed, but a company's culture also is critical to retention. "This is a relationship business," Wilson said. "I treat them like friends." Barker said Swift's 60-odd nationwide recruiters have to be upfront with driver candidates about the job's difficulties. – Dean Smallwood