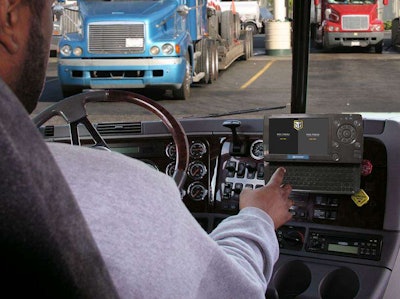 Rair, a division of DriveCam and provider of web-based safety and compliance solutions, has partnered with Instructional Technologies Inc. to provide ITI's Pro-Tread online safety training to U.S. Department of Transportation-regulated fleets.
Rair says the new partnership enables customers to address risky behavior by matching specific training lessons to individual drivers based on key performance indicators, including Compliance Safety Accountability BASIC scores.
"By assigning Pro-Tread training lessons from within Rair's reporting system, users now have the ability to directly link risky driving behavior to appropriate training content, enabling relevant and meaningful interaction with drivers," says Greg Lofy, Rair chief executive officer.
"For example, a user of Rair's DVIR auditing program can currently identify a driver who routinely fails to perform proper pre-trip inspections on his tanker. With our new partnership, the user will be able to navigate directly from Rair's DVIR reports to Pro-Tread to assign the Tanker Pre-trip Inspection lesson to that driver."