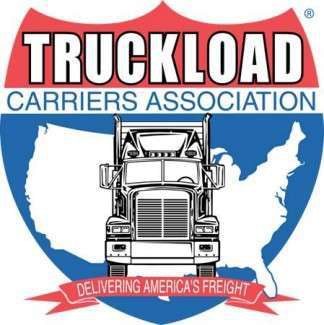 The Truckload Carriers Association and its partner CarriersEdge have named the overall winners of the fourth annual Best Fleets to Drive For survey and contest. Motor Carrier Service Inc. of Northwood, Ohio, was selected as the Best Fleet for Company Drivers, sponsored by Marsh Canada Ltd. For the second year in a row, Paramount Freight Systems of Ft. Myers, Fla., was selected as the Best Fleet for Owner Operators.
"Both of this year's overall winners are fairly small fleets of under 200 drivers each, yet they act like 'big companies' in terms of their driver outreach efforts, committees and programs," says Mark Murrell, president of CarriersEdge. "They are out there every day pushing the boundaries of what is traditionally thought of as a 'normal' program, and it's clearly working. It goes to show you don't have to be big to be progressive."
Best Fleets to Drive For is an annual survey and contest identifying the North American for-hire trucking companies that provide the best workplace experiences for their drivers. Nominated carriers are evaluated on the range and depth of offered programs, the overall effectiveness of those programs across key metrics and the responses of surveyed drivers. The top finishers are identified as Best Fleets to Drive For, and the highest scoring fleet in each category is named overall winner.
Both companies received their awards on Tuesday, March 6, as part of the TCA Annual Convention at the Gaylord Palms in Kissimmee, Fla. "Motor Carrier Service Inc. and Paramount Freight Systems dispel the myth that small companies can't compete with the big guys," says Gary Salisbury, outgoing chairman of TCA and president and chief executive officer of Fikes Truck Line Inc. of Hope, Ark. "No matter what your size, you can still create an outstanding work environment for your people."
The Best Fleet to Drive For survey and contest was open to any fleet operating 10 trucks or more, regardless of TCA membership status. Fleets had to be nominated by at least one of their drivers, either a company driver or an owner-operator. Nominated fleets were evaluated against a broad range of criteria reflecting current HR best practices such as driver compensation, pension and benefits, professional development, driver and community support and safety record.