Back to the BASICs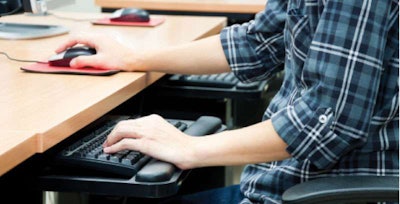 Does driver training have the biggest impact on CSA performance?
The Compliance Safety Accountability program created a boom for technology providers. Many companies began marketing new CSA solutions before the program went live in December 2010 and have continued since. Some technology can improve CSA scores right out of the box. There is no question electronic logs will eliminate the most frequent violations in the Fatigued Driving BASIC, "driver log form and manner" and "driver record of duty status not current."
But the correlation between technology and CSA scores always is not so direct. Technology you use to train drivers may include a range of options. Computer-based training is the easiest to administer since you can assign it to drivers on demand and track their results automatically.
Common thread: Driver training correlates with CSA performance.
Statistical proof: For all BASICs, Pro-Tread users scored 24 percent better than average.
Easy improvement: A good pretrip inspection can eliminate most CSA violations.
Carriers may not have the data to attribute computer-based training to a reduction in accidents, inspections, violations and ultimately their CSA scores. But many would concede it could be a contributing factor.
Vancouver, Wash.-based Instructional Technologies Inc. recently conducted a study to find a correlation between CSA scores and computer-based training. ITI creates Pro-Tread online training lessons primarily for the types of violations measured in CSA's Unsafe Driving BASIC — speeding, following too close, improper passing and turning, etc. — that are the most direct cause of accidents.
For its study, ITI took a snapshot of the average CSA scores for 200 of its clients. It compared this to the industry averages for each BASIC. It also segregated its client base into three groups based on the number of lessons completed per driver per year. The CSA scores of each group were compared to the industry averages for each BASIC.
For the Unsafe Driving BASIC, the industry average was 50.4 on a scale of 100. Carriers with above-average scores are deemed the most at-risk through the eyes of law enforcement as well as shippers. ITI's clients scored about 20 points lower than the industry average. For all BASICs, its clients scored 24 points lower on average.
Computer-based training may reduce accidents, inspections and violations – and ultimately CSA scores.
In its study, ITI did not distinguish how clients are using Pro-Tread training. Some use it only for remediation after a critical event occurs. Others assign modules to drivers on a scheduled basis regardless of circumstance. Many clients use it for both.
Of ITI's client base, about one-third use Pro-Tread lessons at the rate of two per driver per year. About 40 percent use more than four lessons. About 30 percent use more than six lessons. The study showed that the more fleets train, the lower their CSA scores.
Fleets that use more than four lessons scored 30 points lower on average for each BASIC. Fleets that use more than six lessons scored 34 points lower on average. Four lessons per year equates to about 25 minutes of online or in-cab driver training every three months.
Like many technology companies, especially those in the safety and risk management arena, ITI follows CSA scores closely to facilitate its software development.
The majority of Pro-Tread lessons fall under the Unsafe Driving BASIC, but ITI has added new courses where it believes training can impact CSA scores. The company offers driver courses that include a CSA overview, hours of service, fatigue management, driver distraction and hazardous materials. The most recent Pro-Tread course is pretrip inspections.
"We did that when we looked at the numbers," says Jim Vorhees, chief executive officer. "We weren't getting the movement we wanted to see on our clients' vehicle maintenance scores." According to Vigillo, a software company that specializes in CSA analysis and scoring, seven of the top 10 CSA violations could be eliminated with a good pretrip inspection.
One challenge of using public CSA scores for evaluating the impact of technology is that CSA uses a time-based weighting system. CSA's BASICs score violations for up to two years. After a change in technology, it could take months before scores show signs of improvement.
Since motor carriers' CSA scores are public information, technology companies can use their clients' records to validate their offerings. Attributing the success of carriers to one system is not entirely fair, but there is little doubt that fleets are making drivers, more than their vehicles, the focal point of technology investment.
InBrief
Telogis acquired the assets of Maptuit, a provider of connected navigation for commercial fleets; terms were not announced. Telogis says Maptuit's commercial navigation technologies will enhance its Software-as-a-Service enterprise platform, which includes fleet management, navigation, multivehicle route optimization and planning, work order management and mobile integration.
Fleet telematics provider Zonar and geographic information system provider Esri announced an integration to deliver real-time fleet data layered with sophisticated geographic map information. The system is designed to help trucking companies determine capacity enhancements, improve fuel efficiency, optimize routes and share interactive transportation maps on the Web, the companies say.
Fleet One and GPS provider NexTraq announced a collaboration to reduce administrative time-drains for fleet managers. By integrating Fleet One card purchases with the NexTraq Fleet Tracking platform, customers gain a comprehensive view of fleet operations, offering a more holistic understanding of fleet fuel costs and inefficiencies, the companies say.
FleetRisk Advisors, a business unit of Qualcomm Enterprise Services, announced that C.R. England and Averitt Express have expanded their adoption of its predictive analytics platform with additional models that address driver retention, recruitment and worker's compensation.
Con-way Truckload has implemented Pegasus TransTech's Transflo Express truckstop scanning and Express Indexing to provide quicker electronic delivery of trucking documents from the road and automate back-office document processing.
Qualcomm MCP50, new monthly pricing plans available
Qualcomm Inc. announced the commercial availability of the Mobile Computing Platform 50 designed to deliver the company's safety and regulatory compliance solutions at a cost-effective price point. Qualcomm also launched flexible new monthly pricing plans that deliver key applications to address specific fleet operational goals.
"We are committed to helping fleets succeed and grow as they adapt to new industry demands and regulations," says Norm Ellis, vice president of sales, services and marketing for Qualcomm Enterprise Services.
MCP50 applications include Qualcomm Hours of Service, CSA Safety Performance Service, Critical Event Reporting, CoPilot Truck In-Cab Navigation provided by ALK Technologies, Performance Monitoring with Fuel Manager, Analytics Manager and Vehicle Inspection Report. Other Qualcomm applications planned for future releases of the MCP50 include Circle of Service Workflow, Trip Manager and Vehicle Maintenance.
MCP50 is designed to offer seamless integration to third-party enterprise software systems and be easy for fleets to adopt, including a one-hour in-cab installation process. The intuitive user interface helps facilitate minimal driver and back-office training.
MCP50 is available through local dealers and resellers that are part of the Pana-Pacific distribution network or directly from Qualcomm Enterprise Services, which offers six different monthly service pricing plans. New pricing plans also are available for the MCP110 and MCP200.
Customers also are able to order the MCP50 directly from the new and enhanced Qualcomm Customer Portal, which replaces and enhances all the features and functionality of iQ, Qualcomm's legacy customer portal. To assist fleets in assessing their core fleet management technology needs, Qualcomm has launched a Solution Finder and ROI Calculator at transportation.qualcomm.com.
In Focus: tire pressure monitoring
Extended life
Technology ensures tires stay in top condition
Tires are a fleet's largest maintenance item, but do drivers give them enough attention? For more than a decade, automatic tire inflation systems and tire pressure monitoring systems have been used to effectively replace the driver as the front-line defense against preventable costs due to underinflation.
ATIS and TPMS are complementary products that have a relatively fast return on investment, according to research by the Federal Motor Carrier Safety Administration's Office of Analysis, Research and Technology. The agency conducted a field test with two fleets using both systems; one fleet saw a return on investment in one year, while the other's ROI was 1½ years.
According to FMCSA's research, underinflation issues increase tire procurement costs by 10 to 13 percent, decrease fuel economy by 0.6 percent and result in at least one road call per year. The agency estimates increased operating costs of $600 to $800 per truck per year.
"Getting tire pressure data off the truck is going to be the way to go so you are not relying purely on drivers to worry about the alarms."
– Jim Samocki,
general manager of Doran
After conducting the field tests, FMCSA concluded that tire inflation and monitoring systems increase tire life, reduce fuel consumption, reduce road calls, correctly measure tire pressure and do not introduce unscheduled maintenance.
Options
Inflation systems use air from trailer braking systems, warn drivers of trailer tire air leaks and maintain pressure for returning to a terminal or service facility.
The Meritor Tire Inflation System by PSI alerts drivers when the system is active through a light located on the trailer. MTIS also can communicate through Qualcomm, SkyBitz and other mobile communication systems to inform fleet managers of air inflation activity. The system has an optional ThermAlert to warn drivers of elevated wheel-end temperatures to prevent costly repairs.
Stemco recently introduced the Aeris inflation system that includes a sensitive electronic flow detection technology to inform drivers whether the system is making a minor adjustment to tire pressure or if a major leak is present. A "Smart Sense" wheel-end identification option will inform the driver which wheel end is taking air.
No ATIS can be installed on tractors due to differential axles, making TPMS the only option to improve the manual pressure maintenance of tractor tires. Some TPMS systems can use wireless communications to send tire pressure readings from tires to a driver display unit as well as to fleet managers through an online service.
Doran Manufacturing's 360HD TPMS system began as a driver alert system with an in-cab display that receives tire pressure and temperature data wirelessly from valve-mounted sensors. Doran since has added the SmartLink system to monitor trailer tire pressure in drop-and-hook operations; SmartLink can be integrated with several in-cab computing platforms, including DriverTech, PeopleNet and SafetyTrax.
Through the integration, fleet managers can receive text alerts almost instantaneously when leaks occur; the alerts specify trailer location, tire position and tire pressure. "Getting tire pressure data off the truck is going to be the way to go so you are not relying purely on drivers to worry about the alarms," says Jim Samocki, general manager of Doran.
PressurePro, a wireless electronic TPMS, uses RF sensors mounted on valve stems to send tire pressure readings to an in-cab monitor. The monitor can be substituted with a "bridge" that integrates with telematics systems for fleets only interested in remote monitoring. PressurePro is designed to work seamlessly with drop-and-hook operations by installing a small device on the trailer to communicate information from trailer sensors to the in-cab monitor through the power (ABS) line.
New developments
TPMS can be used not only to alert drivers to underinflated tires but also to hold them accountable.
Stemco recently added a Low Tire Log feature to its AirBat sensors, which are sealed and mounted to the wheel hub. Low Tire Log records the last three times air pressure was low and for how long. This information can be captured by Stemco's BatRF handheld reader or through an in-cab interface and used to determine whether or not drivers inflated their tires on the road when a sensor indicated low pressure.
BatRF currently interfaces with the PeopleNet onboard computing platform to display low air pressure alerts in the cab for drivers and send instant alerts to fleet managers. Through radio frequency, the vehicle's sensors communicate air pressure to an in-cab reader Stemco currently is developing a new feature to send tire pressure information through a vehicle's J1939 databus to allow the data to be picked up by any onboard computing platform.
With ATIS and TPMS, fleets can lighten the workload and spread the responsibility and accountability for keeping both tire pressure and tire-related costs in line.
McLeod updates LoadMaster, PowerBroker
M cLeod Software released LoadMaster Enterprise and PowerBroker Version 11.0, both featuring new functional enhancements and third-party integration. Version 11 has new analysis tools for service level history that gives both carriers and brokers insight into historical information about how customers are being served and the context for measuring those service levels. A new lane analysis tool for PowerBroker allows brokers to analyze their lanes by carrier margins.
New integration options for Internet Truckstop, Tenstreet, Macropoint Lite, Blue Tree and iBright have been added, with existing Qualcomm and Xata integration enhanced.