Improvements to CSA Safety Measurement System planned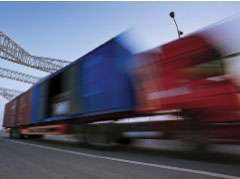 Changes will help flatbed fleets, FMCSA says
The Federal Motor Carrier Safety Administration announced planned improvements to the Carrier Safety Measurement System implemented in December 2010 as part of the agency's Compliance Safety Accountability program. A preview became available to motor carriers and law enforcement on March 27, and the system changes are scheduled to be available to the public in July.
FMCSA said the SMS improvements are based on ongoing analysis and feedback from enforcement personnel, the motor carrier industry and other stakeholders, and are designed to more effectively identify and prioritize high-risk and other unsafe motor carriers for enforcement interventions designed to reduce commercial motor vehicle crashes and hazardous materials incidents.
Starting March 27, FMCSA began providing motor carriers with the ability to preview how the improvements impact their individual safety data in SMS. The data preview may be found at http://www.csa.fmcsa.dot.gov/. During the data preview period, FMCSA requests comments on the impacts of the changes. To comment, go to www.regulations.gov; the docket number is FMCSA 2012-0074.
Flatbed carriers will get some relief on their safety rating, said Bryan Price, an FMCSA senior staff member. Perhaps the biggest change is moving load securement violations from the Cargo-related BASIC into the Vehicle Maintenance BASIC, he said. Flatbedders have considered the current system unfair because their load securement violations are much more obvious than trucks pulling dry vans or reefers, and the Cargo-related BASIC disproportionately affects their CSA ratings. FMCSA agreed, Price said, and the securement violations in the new framework will have much less effect on carriers' scores.
Another change will be to assign violations involving intermodal equipment more accurately. Violations that a driver should have addressed in a pretrip inspection should be assigned to the carrier, not the intermodal equipment provider, Price said.
Truck drivers still do not get a CSA score as do carriers, Price said. "We are not rating drivers," Price said, addressing a point of debate that has accompanied CSA since its launch. "We do have a driver measurement system." That system is internal to the U.S. Department of Transportation, and carriers do not have access to it. When FMCSA investigates a carrier, it also might look further into the records of a driver who has a known problem "as part of our evaluation of the carrier," he said.
Under the Pre-Employment Screening program mandated by Congress, FMCSA sends driver data to a carrier when the driver gives consent to the carrier, such as when applying for a job. However, that data is not a score, but a record of violations and crashes. Some private vendors are accumulating the data sent to carriers and "turning it into something they're calling a CSA score," Price said. The "score" doesn't have a meaning for the feds, but carriers and insurance companies can evaluate it however they wish. – Max Heine
Improvements to SMS
Changes to the SMS methodology that identify higher-risk carriers while addressing industry biases.
Better applications of SMS results for agency interventions by more accurately identifying safety-sensitive carriers – such as carriers transporting people and carriers hauling hazardous materials – so that such firms can be selected for CSA interventions at more stringent levels.
More specific fact-based displays of SMS results on the SMS Website.
Medical examiners final rule released
The Federal Motor Carrier Safety Administration last month announced its long-awaited final rule setting training and testing standards for medical professionals who conduct required physical examinations of commercial drivers. Under the rule first proposed in 2008, FMCSA also will maintain the National Registry of Certified Medical Examiners to help drivers find certified examiners. The final rule also provides for establishing a medical examiner database and requires medical examiners to identify drivers they have examined to FMCSA.
Under the final rule, healthcare professionals who perform medical examinations for interstate truck and bus drivers must be trained, tested and certified on the specific physical qualifications that affect a driver's ability to safely operate the vehicle. "This new rule will ensure that healthcare professionals conducting exams keep in mind all of the demands required to operate large trucks and passenger buses safely," said U.S. Transportation Secretary Ray LaHood.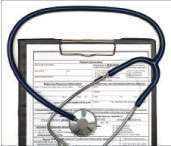 FMCSA said the NRCME final rule addresses four National Transportation Safety Board recommendations on comprehensive training for medical examiners and tracking of driver medical certificates. The agency this month will post its uniform training and testing standards for medical examiners at http://nrcme.fmcsa.dot.gov. At that time, health care professionals, drivers, employers, law enforcement officers and the public can review the training standards and sign up to receive updates on the implementation of the rule.
By May 21, 2014, all certified medical examiners must be on the National Registry database, and drivers must obtain a medical examination from a certified examiner. Medical examiners who fail to maintain federal standards will be removed from the registry. To allow time for testing and training centers to prepare their curricula and receive FMCSA approval, healthcare professionals seeking to become certified examiners can begin registering on the National Registry Website this summer.
All commercial drivers must pass a DOT medical examination at least every two years in order to obtain a valid medical certificate, maintain their commercial driver's license and legally drive a commercial motor vehicle. "Truck and bus drivers deserve highly trained medical examiners who think safety first," said FMCSA Administrator Anne Ferro. "By holding medical examiners accountable to high standards of practice, we raise the bar for safety and save lives through increased commercial driver and vehicle safety."
For more information on the NRCME final rule, go to
www.regulations.gov; the docket number is FMCSA-2008-0363.
IN BRIEF 05/12
The National Shippers Strategic Transportation Council intervened in the court appeal brought by Public Citizen and other interests challenging the Federal Motor Carrier Safety Administration's hours-of-service final rule because FMCSA declined to cut daily driving time. In defending the agency's decision, NASSTRAC joins the American Trucking Associations and the Truckload Carriers Association.
FMCSA ordered Utah-based Reliable Transportation Services and New Jersey-based J&A Transportation to immediately cease all transportation services, declaring the trucking companies and their principals imminent hazards to public safety.
Six companies, including BP Products North America, ConocoPhillips and Shell Oil Products US, agreed to settle lawsuits accusing them of profiting on "hot fuel" – diesel and gasoline sold without adjusting the volume for temperature when the fuels expand in warmer months and contain less energy.
West Virginia, Idaho and Alaska became the 36th, 37th and 38th states to ban texting while driving.
Quality Distribution subsidiary Quality Carriers purchased Pleasanton, Texas-based Trojan Vacuum Services from Wiley Lease Co. Ltd. for $8.7 million. Trojan hauls flowback and production water in the Eagle Ford shale region.
Mike Schiotis of Seville, Ohio, a driver for Panther Expedited Services, was named the recipient of the Goodyear Tire & Rubber Co.'s 29th North America Highway Hero Award.
Billy Basenburg of Jasper, Ala., was named the winner of Arrow Truck Sales' 2012 Back on the Road program. Basenburg won a 2008 Mack Pinnacle High-Rise Sleeper and a one-year work agreement with Heartland Express.
FMCSA carrier review process needs work, GAO says
A report released last month by the Government Accountability Office recommends that the Federal Motor Carrier Safety Administration expand new applicant reviews to better identify "chameleon" carriers that avoid identification by registering under a different identity. FMCSA generally agreed with the recommendations, which include expanding its current screening program and improving the new entrant program.
The report says FMCSA lacks sufficient resources to determine the total number of the falsely-identified carriers within the industry. Doing so would require it to investigate tens of thousands of new applicants that register annually, and then complete a legal process for those in breach.
Instead, it uses a screening program to identify chameleon carriers among new applicants for bus companies and moving companies only. These groups were selected because they fell under consumer protection and present relatively high safety risks, but they represented only 2 percent of new applicants in 2010.
Using agency data, GAO found the number of carriers with chameleon attributes increased from 759 in 2005 to 1,136 in 2010. Also, 18 percent of the applicants with these attributes were involved in severe crashes, compared with 6 percent of new applicants without these attributes.
The report also says researchers found that FMCSA's investigative programs – the screening and new entrant safety assurance programs – are not well designed to identify suspected chameleon carriers since the screening program only checks bus and moving companies and the new entrant program is designed primarily to educate new entrants about regulations.
GAO acknowledged the agency has constraints in challenging suspected chameleon carriers, citing a 2010 decision by FMCSA that was unclear whether state or federal standards should be used as evidence. It resulted in investigators gathering evidence to meet both standards, leading to differing enforcement actions and increasing time required to pursue cases.
FMCSA is pursuing ways to achieve a single standard, including working with Congress on a legislative proposal, monitoring chameleon carrier cases that could clarify the 2010 decision and pursuing a rulemaking. Other constraints FMCSA faces include an inability to preclude carriers from obtaining multiple registration numbers and low maximum fines, GAO says. – Jill Dunn
Appeals court denies OOIDA's EOBR motion
A federal court denied the Owner-Operator Independent Drivers Association's request that it order the Federal Motor Carrier Safety Administration to not encourage electronic onboard recorder use until the agency reissues a rulemaking on the devices. The three-judge panel's order did not provide reasons for denying OOIDA's motion.

On March 21, the U.S. Court of Appeals for the Seventh Circuit denied OOIDA's Jan. 19 motion. OOIDA had asked the court to direct FMCSA to "cease and desist from authorizing, sanctioning or in any way encouraging" using the EOBR to increase hours-of-service compliance until the agency issues a rule ensuring the devices will not be used to harass drivers.
The same court ruled in favor of OOIDA last August, vacating the agency's 2010 rule that would have mandated EOBRs on all trucks used by certain noncompliant carriers. OOIDA asked the court for the order because it said FMCSA had violated the August ruling. That earlier decision was that the agency's EOBR rule had not met federal regulations stipulating FMCSA ensure the devices are not used to harass vehicle operators.
In November, OOIDA wrote FMCSA representatives, asserting agency officials were pursuing "a policy of encouraging" carriers to use EOBRs without first publishing regulations ensuring the devices are not used for harassment. The agency should "not permit or facilitate" EOBRs as an enforcement tool until a final rule is published, OOIDA said. – Jill Dunn
California truckers slam state court's meal break ruling
California employers must provide workers with time off for meal breaks, although they don't have to make sure the employees aren't working, the California Supreme Court said last month. The California Trucking Association said the San Francisco-based court's ruling means that, without relief from federal courts or the California Legislature, California truck drivers will have to take a 30-minute meal break within the first five hours without regard to traffic conditions or the availability of locations to legally pull off the road.
California laws require employers to provide hourly workers meal and rest breaks or give them extra pay. Workers rights groups, seeking to discourage employers from understaffing, had argued that companies must be required to make sure their employees actually take a break.
"For California's highly-skilled truck drivers, these rules create daily challenges from a highway safety standpoint," said Michael Shaw, CTA vice president of external affairs. Trucking companies already comply with strict federal laws that recently were amended to increase time to rest, said Shaw, referring to the Federal Motor Carrier Safety Administration's recent revision of the hours-of-service rule.
Shaw said the decision "makes clear that the California meal and rest period rules have an impermissible effect on motor carriers' prices, routes and services and are clearly preempted by the Federal Aviation Administration Authorization Act." He said more than one California Federal Court already has declared the rules to be preempted by the FAAAA, including Dilts vs. Penske Logistics (N0. 08-CV-318 JLS [S.D. Cal. Oct. 19, 2011]).
Teamwork needed to offset rising fuel prices, Paccar exec says

While the trucking industry is gaining some good fundamentals, including more favorable freight rates, carriers also continue to face tremendous cost pressures in addition to a heavy regulatory environment, said Dan Sobic, executive vice president of Paccar, speaking to Heavy Duty Manufacturers Association members March 23. With diesel prices well above $4, "all of us need to continue to collaborate and develop vehicles that will offset the impact of increasingly higher fuel prices," said Sobic.
Looking at the global truck market, Sobic expects a 2.9 percent to 3.9 percent increase in demand for trucks heavier than 6 tons by 2015. In 2011, China represented 40 percent of the demand for the total truck market, and India will become the fourth-largest market in the next three years. Truck demand in Latin America is poised to more than double in the next three years. "Many emerging markets will require increased truck production," Sobic said.
In the U.S. and Canadian markets, 2011 OEM build rates grew at double the rate of 2010, and the outlook for truck demand continues to be positive. "We expect the U.S. and Canadian Class 8 truck market to improve to 210,000 to 240,000 units in 2012," said Sobic. "Three months into the year after watching order intake levels, the market may be closer to the upper end of the forecast, which is great news."
With the average vehicle age at more than 6.5 years, 2012 will be the first year that the United States and Canada will be at or above traditional replacement demand since 2006. Sobic said the average age will drop slightly but remain at historically high levels.
Three-month highway bill extension approved
The U.S. House of Representatives on March 29 voted essentially along party lines to approve a Republican-backed plan to extend federal transportation funding for three months through June 30.
The 266-158 vote included all but 10 Republicans, as well as 37 Democrats. The Senate then approved the extension by voice vote, sending the bill to the White House for President Obama's signature.

The House Rules Committee on March 28 approved a resolution calling for the vote after the panel blocked a push by Democrats for a separate vote on a two-year $109 billion plan that was passed by the Senate earlier that month.
The two legislative bodies had to agree to an extension by March 31 to avoid a shutdown of federal transportation funding. Lack of a compromise would have resulted in the furlough of federal government workers and a shutdown of construction projects.
The U.S. Department of Transportation said that if lawmakers had failed to act, the Federal Motor Carrier Safety Administration and the Federal Highway Administration would have shut down, while all reimbursements to states for safety programs and construction projects would have been halted.
The extension was the ninth since the September 2009 expiration of SAFETEA-LU, the most recent long-term transportation funding law.
At press time, the House had passed a bill seeking a 10th extension through Sept. 30, with Senate action pending. U.S. Transportation Secretary Ray LaHood said it appeared unlikely a long-term plan would be approved this year.
Bill would repeal excise tax on truck, trailer purchases
Legislation to repeal the 12 percent federal excise tax on truck and trailer purchases and replace it with an increase in the diesel fuel tax was introduced in the U.S. House of Representatives. Congressmen Jim Gerlach (R-Pa.) and Earl Blumenauer (D-Ore.) introduced the bipartisan bill, H.R. 4321, on the House floor last month.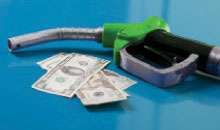 The excise tax has been in place since the adoption of Title 26, Section 4051 of the Internal Revenue Code of 1982 and was re-established under the Internal Revenue Code of 1986. The FET, along with federal fuel taxes, are both sources of revenue for the Highway Trust Fund, which provides monies for surface transportation programs across the country.
In order to protect the Highway Trust Fund from a loss of revenue due to the repeal of the truck and trailer excise tax, the diesel tax would increase by 6.3 cents per gallon under the legislation. According to the Joint Committee on Taxation, this would result in a net equal sum over the course of 10 years.
This change in law also would give more certainty to Highway Trust Fund revenues by linking the funding to diesel fuel consumption rather than the excise tax as truck and equipment sales tend to fluctuate greatly due to economic conditions, according to the Truck Renting And Leasing Association, which supports the legislation.
TRALA said its members purchase between 35 to 40 percent of all new trucks and equipment in North America, and that eliminating the FET would help mitigate the cost of investing in new equipment and accelerate the utilization of new environmental and safety technologies in commercial truck transportation.
The American Trucking Associations also endorsed the legislation. "It is exactly the kind of pro-growth deficit-trimming legislation that lawmakers should be looking at as they seek to address our nation's economic woes," said Bill Graves, ATA president and chief executive officer. Revenues from the excise tax are paid into the Highway Trust Fund only when new trucks are purchased, but when truck sales slump, "it puts more pressure on the already overextended fund," Graves said.
"Further, by cutting more than $15,000 from the cost of the average new truck, eliminating the excise tax will encourage purchases of trucks, providing a boost for manufacturing, and accelerate the adoption of new technologies aimed at improving safety and fuel efficiency," Graves added.