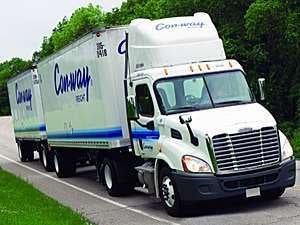 Con-way Freight on Thursday, June 21, announced that it will institute a general rate increase averaging 6.9 percent applicable to noncontractual business effective July 9.
The rate increase will apply to general less-than-truckload rates, minimum charges and accessorial or supplemental fees for special services associated with LTL shipments moving within the United States and Canada, as well as cross-border shipments moving between the U.S., Puerto Rico and Canada.
The effect of the rate increase will vary for individual customers and shipments based on characteristics such as geography, lane, product classification, weight and dimensions.