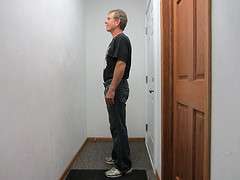 Leaders of the Truckload Carriers Association announced that with the success of the inaugural Trucking's Weight Loss Showdown, they have decided to launch a second showdown in the fall. Applications can be found at www.TruckingsWeightLossShowdown.com and will be accepted through July 31.
The showdown brings together teams of drivers and staff from TCA-member truckload carriers to determine which individual and which company can achieve the greatest percentages of weight loss. Over the course of 10 weeks, participants follow the Lean for Life On-the-Road program offered by the Lindora Clinic, a clinical weight management provider. Tailored to the trucking lifestyle, this program incorporates a sensible eating plan with rapid, safe weight loss strategies.
TCA says the motivation for a second showdown came after the winners were recognized during its Safety & Security Division Annual Meeting in May. Attendees were impressed that 90 percent of the participants managed to complete the program, losing a total collective weight of 3,022 pounds. Many carriers who had participated in the first event said they were interested in doing it again. Also, after a video was shown that highlighted the enthusiasm, teamwork and results from the first challenge, several carriers indicated they would love to get involved in a second showdown if given the opportunity.
"Through the first showdown, we met so many amazing truck drivers and support staff," said Kathy Ayres, Lean for Life On-the-Road project manager for Lindora Clinic. "Each of them deserves to be happy, healthy and enjoy a long productive life. We join TCA in its commitment to extend the life of every professional truck driver and are looking forward to seeing the next challenge come together to continue showing the industry what its people can do when they set their minds to it."
Companies that are selected to participate in the 2nd North American Battle of Trucking's Weight Loss Showdown will be announced on Aug. 3. The actual competition will begin Sept. 17 during National Truck Driver Appreciation and Wellness Week. The company and individual winners will be honored in January 2013 at TCA's Recruitment & Retention Conference in Nashville, Tenn. For more information, go to www.truckingsweightlossshowdown.com.