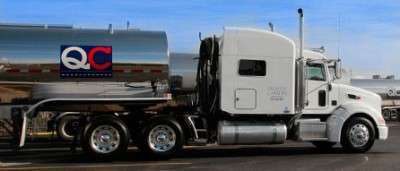 Quality Distribution announced the appointment of John Wilson as senior vice president, general counsel and corporate secretary effective July 9. Wilson replaces Jonathan Gold, who is departing the Tampa, Fla.-based company to pursue other opportunities.
"I want to thank Jon Gold for his many contributions and sound guidance to Quality over the last seven years, and all of us wish him the best of luck in his future endeavors," said Gary Enzor, chief executive officer. "I am also pleased to welcome John Wilson to our executive team. John is a business focused general counsel with over 13 years experience in mergers and acquisitions, as well as securities and general corporate matters. His strong background will serve us well as we continue to grow our business."
Most recently, Wilson was senior vice president, secretary and general counsel for publicly traded Spectrum Brand Holdings, a diversified global consumer products company. Prior to his position at Spectrum, he was an attorney with Sutherland, Asbill & Brennan in Atlanta.