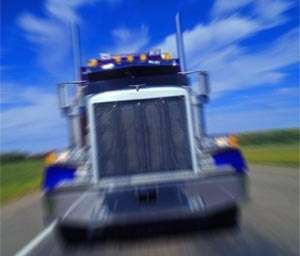 With more attention being paid to the shortage of qualified truck drivers, the American Trucking Associations on Tuesday, July 17, announced the release of a report aimed at helping fleets recruit and retain these employees.
"As the economy continues to recover, fleets need to work even harder to keep up with demand, and in turn, they need to focus more time and attention on recruiting and retaining drivers," said Bill Graves, ATA president and chief executive officer. "This report shows how some of our industry's leading authorities are doing just that."
Conducted by ATA Chief Economist Bob Costello, the "Benchmarking Guide for Driver Recruitment and Retention" is a 92-page report containing data and anecdotal information based on interviews with more than 50 fleets, which have 130,000-plus trucks and oversee more than 155,000 drivers and contractors.
"We found more and more carriers are considering hiring inexperienced drivers and are turning to truck driver training schools to help them place those drivers," Costello said. "Demand for new inexperienced drivers is likely to increase at a faster pace than in the past. Fifty-six percent of truckload fleets we spoke with said while they currently do not hire inexperienced drivers, they are considering hiring these drivers."
The report also found that half of respondents that had their own truck driver training school and closed it in recent years said they would consider reopening the school if they can't get enough new drivers from their school partners. However, they all said this would be a last resort and that they would prefer not to reopen the school.
With data broken down by carrier type, this guide provides a view on the current state of how fleets of all types are dealing with the driver market and touches subjects like driver profiles, driver hiring and recruiting practices and truck driver training school usage.
The guide can be purchased as a downloadable PDF or book through ATA Business Solutions by going to www.atabusinesssolutions.com or by calling 866-821-3468.