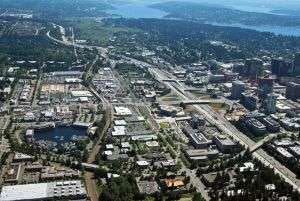 A new report released by the U.S. Conference of Mayors shows that while the nation's cities and their metro areas continue to make steady progress toward economic recovery, failure to dramatically increase investment in infrastructure, particularly transportation infrastructure, could cause increasing costs to families, commuters and businesses.
The report forecasts that by the end of 2012, 300 of the nation's 363 metro areas will experience real economic growth (gross metro product) and predicts that over the remainder of the year the nation's economy will see 1.4 percent increase in employment and a real GDP growth of 2.0 percent.
Prepared by IHS Global Insight, the report also projects that household budgets will receive a boost from falling gas prices that are expected to decline to $3.11 per gallon by the fall. To view the full report, go to http://usmayors.org.
Chicago Mayor and USCM member Rahm Emanuel on Friday, July 20, traveled to Washington, D.C., to discuss both the connection between job-creation and critical infrastructure investment, and innovative ways urban centers across the country can support this infrastructure investment in times of decreasing public spending and economic hardship. Emanuel highlighted the Chicago Infrastructure Trust, the first public-private financing model for infrastructure investments in the country.
"We support the Emanuel administration's emphasis on investing in Chicago's urban infrastructure as well as looking outside the box to leverage private financing for these critical projects," said Philadelphia Mayor Michael Nutter, USCM president. "In this era of tight budgets, mayors across the country are looking for new ways to keep their urban infrastructure from crumbling through smart and strategic investments that increase economic growth and job creation as well as keep cities modern."