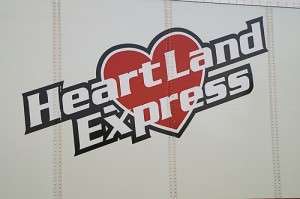 Heartland Express Inc. on Thursday, July 19, announced that operating revenues for the second quarter ended June 30 increased 1.8 percent to $139.7 million from $137.2 million in the second quarter of 2011. Operating revenues for the six-month period increased 3.6 percent to $274.5 million from $264.9 million in the 2011 period, the North Liberty, Iowa-based company said.
Operating income for the six-month period was impacted negatively by a $7.8 million decrease in gains on disposal of property and equipment. Net income was $18.2 million compared to $22.5 million in the 2011 quarter period, a 19.1 percent decrease. Net income was $34.8 million compared to $37.4 million in the six-month period ended June 30, 2011, a 6.9 percent decrease.
For the quarter, Heartland posted an operating ratio of 80.9 percent and a 13.0 percent net margin. For the six-month period, the company posted an operating ratio of 81.6 percent and a 12.7 percent net margin.