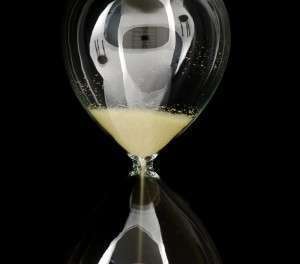 Industry groups representing most sectors of the domestic economy have come together to file a joint amici curia brief challenging the Federal Motor Carrier Safety Administration's Hours of Service Final Rules for commercial truck drivers. According to the 15 groups that filed the brief, portions of this rule will slow productivity, hurt jobs and have a negative impact on agriculture, manufacturers, retail supply chains and distribution operations.
"For industries and carriers charged with delivering fresh food, keeping assembly lines running and making deliveries, this rule is concerning and will hurt the economy," said Rick Schweitzer, counsel for the business shipper group coalition. "With the lack of evidence that it will improve safety, moving forward with this rule will only create more uncertainties in an already cumbersome regulatory environment."
The industry groups are in agreement with the American Trucking Associations legal challenge. They support the view that the specific rest periods of the 34-hour restart and the exclusion of all on-duty non-driving work during the break should be held unlawful on the grounds that the changes are arbitrary and capricious.
"Shippers and transportation providers find the 34-hour restart change particularly burdensome," Schweitzer noted. "It will increase wait times for drivers to return to work and it creates a rigid rest structure, without scientific basis that it will place more trucks on the road during peak driving hours."
Th brief argues the FMCSA failed to consider any costs on shippers, receivers or transportation intermediaries when evaluating changes to the rule. The coalition group also opposed a challenge lodged by Public Citizen and defended the FMCSA's decision to maintain the 14-hour driving window and the 11-hour daily driving provision.
Groups participating in the amici filing include: American Bakers Association, Food Marketing Institute, Intermodal Association of North America, International Food Distributors Association, NASSTRAC, National Association of Manufacturers, National Chicken Council, National Grocers Association, National Private Truck Council, National Retail Federation, National Turkey Federation, Retail Industry Leaders Association, Snack Food Association, U.S. Chamber of Commerce, and U.S. Poultry & Egg Association.