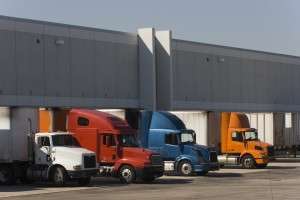 FTR Associates on Wednesday, Aug. 8, announced that its Trucking Conditions Index for June continued its downward trend, declining a half point from May to a reading of 4.5, weaker than initial expectations.
The Trucking Conditions Index is a compilation of factors affecting trucking companies; any reading above 0 indicates a positive environment for truckers, with readings above 10 a sign that volumes, prices and margin are in a solidly favorable range for trucking companies.
According to FTR, while the current economy continues to increase modestly, supporting 3 percent tonnage growth, this is not enough to sustain a stronger pricing position for carriers during the summer shipping season.
"We expect the index to further weaken slightly during the summer months but to remain in positive territory," said Jonathan Starks, FTR director of transportation analysis. "Improvement will resume as we head into the fall peak as traffic builds and the delayed introduction of new federal regulations begin to restrict capacity."
Starks said this trend will continue into 2013, culminating with the introduction of new hours-of-service rules next July. "Given our expectations of a rising driver shortage, combined with a tailwind versus year-ago fuel prices and continued modest freight growth, the index should steadily increase into 2013," he said.