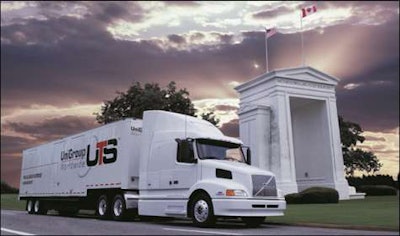 Descartes Systems Group announced that UniGroup Worldwide, sister company of United Van Lines and Mayflower Transit, is streamlining shipment management across its North American operations with Descartes' IES Forwarder Enterprise Solution designed to facilitate end-to-end planning and execution of international shipments.
"As a specialist in all areas of transportation, UniGroup Worldwide provides customized solutions leveraging the most advanced technologies," says Rolf Munk, manager of customs brokerage for the St. Louis-based corporation. "Descartes helps us to maximize efficiency and is a key technology component in support of our strategy to provide the highest level of world-class service. Descartes' fully-integrated forwarding package, with streamlined connectivity, helps keep us on the cutting edge of automation and communication."
Descartes' IES Forwarder Enterprise Solution includes modules for multimodal shipment coordination, supply chain management, U.S. Customs entry and security filing capabilities, and a cloud-based portal providing customizable dashboards for visibility across all forwarding operations. As an integrated forwarding solution, customers also can choose to deploy the multidivisional accounting module or can integrate operational data from the system into third-party or legacy accounting systems.
"UniGroup Worldwide understands that having the right technology platform in place is a key factor in supporting the growth of logistics-intensive businesses," says Cindy Yamamoto, senior vice president of product management at Descartes. "We're pleased that our IES Forwarder Enterprise Solution serves as the central hub to book, manage and monitor the complete shipment lifecycle for UniGroup, and we look forward to continuing to help them be successful."