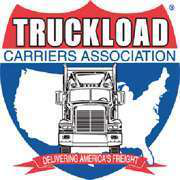 The Truckload Carriers Association announced it has selected 24 college scholarship recipients for the 2012-13 academic year. The TCA Scholarship Fund has been providing money for higher education to students associated with the truckload industry since 1973. This year's scholarships range in size from $2,725 to $6,250.
"We are pleased to report a record number of qualified applicants for the scholarship program this year," said Tom McLeod, chairman of the TCA Scholarship Fund and president of McLeod Software Corp. of Birmingham, Ala. "Due to the ongoing generosity of TCA members, we have once again increased the amount of money going to scholarships."
As per TCA's requirements, each scholarship recipient is a college student in good standing who attends an accredited four-year college or university and is either the child, grandchild or spouse of an employee or an employee of a TCA member company, or the child, grandchild or spouse of an independent contractor or an independent contractor affiliated with a TCA member. In addition, each scholarship recipient has shown financial need and scholastic achievement, maintained full-time student status and demonstrated that he or she is an individual of high character and integrity.