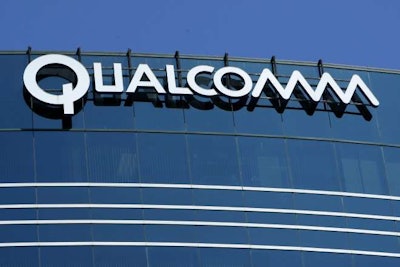 Qualcomm Inc. – a provider of integrated wireless systems, applications and services to transportation and logistics companies – has been recognized by Frost & Sullivan as the best supplier of advanced telematics services with the 2012 U.S. Fleet Manager's Choice Award. Ranked as the number-one telematics supplier by 75 percent of fleet managers surveyed, Qualcomm also was ranked by 93 percent of its users as the best supplier for value and earned the highest weighted mean score in this market segment.
The Frost & Sullivan awards recognize companies that demonstrate outstanding achievement and superior performance in areas such as leadership, technological innovation, customer service and strategic product development. Industry analysts compare market participants and measure performance through in-depth interviews, analysis and extensive secondary research in order to identify best practices.
"Qualcomm once again claims top honors as a result of its continued innovation and commitment to drive the future of mobile fleet management solutions designed specifically to address the needs of private and for-hire fleets," says Rolando Barrera, industry analyst for Frost & Sullivan. "The company's recognized leadership in technology advancements and customer service are proof of its sustained focus on enhanced safety, improved fleet operations and streamlined business processes."
The awards are presented each year to companies that are predicted to encourage significant growth in their industries, have identified emerging trends before they became the standard in the marketplace and have created advanced technologies that will catalyze and transform industries in the near future.
"The recognition by Frost & Sullivan further endorses the work our teams accomplish every day, helping fleets enhance performance and improve profitability," says Norm Ellis, vice president of sales, services and marketing for Qualcomm Enterprise Services. "We will continue to innovate alongside our customers, fostering a culture that values drivers and supports today's fleet managers."