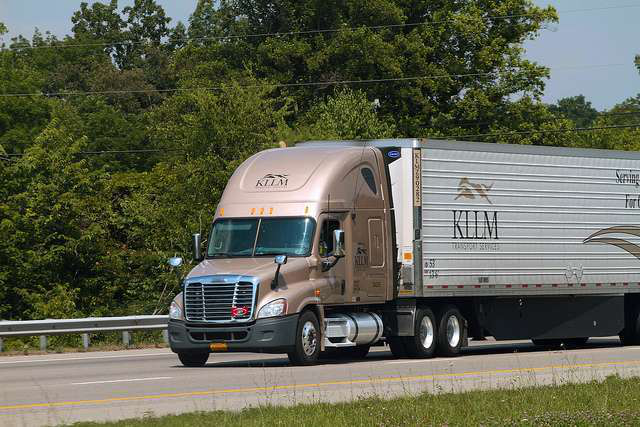 KLLM Transport Services announced that it will offer $4,000 scholarships to cover the cost of training for students enrolled in the Commercial Truck Driving program at Hinds Community College in Raymond, Miss.
Kirk Blankenship, KLLM vice president of driver resources and logistics, says that the KLLM Scholarships, which cover the entire cost of the Hinds driver training, are available beginning Aug. 20 for qualified applicants who agree to a one-year period of employment with KLLM. Eligible applicants must be a current or prospective Hinds student who is at least 21 years old, a high school graduate or GED recipient, and who also meets the normal requirements for any KLLM's job applicant.
"We hope this scholarship will eliminate the financial burden for anyone who wants to get job training but can't afford to," says Blankenship. "We want to give back to our community and at the same time develop a pool of new truck drivers who can go right to work for KLLM. We have all the freight business we can handle right now, so this program will serve our need for drivers as well as help Mississippians who are looking for work in our industry."
The Hinds Commercial Truck Driving program is available as an eight-week course to both daytime and evening students. The curriculum includes U.S. Department of Transportation rules and regulations, Mississippi requirements for obtaining a commercial driver's license, and the hands-on operation of a semi tractor-trailer. Program graduates receive a Hinds diploma upon completion of student requirements.