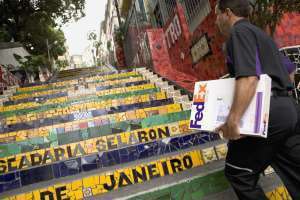 FedEx Express is expanding its "International First" early delivery service, nearly doubling the number of destination markets, by making it available to eight additional countries – Australia, Austria, Brazil, Canada, Denmark, Japan, Luxembourg and Mexico.
Depending on the country of origin and destination, customers in 19 countries now can receive their shipments within 1-3 days via "International First," marking the first time they've had access to the global service that focuses on morning deliveries. FedEx said the expansion also emphasizes its focus on key global markets for strategic growth.
"The 'International First' expansion highlights the FedEx commitment to serve as a global connector – staying ahead of our customers' needs by strengthening the network that links them to businesses and economies large and small," said Raj Subramaniam, senior vice president of FedEx Global Marketing and Customer Experience.