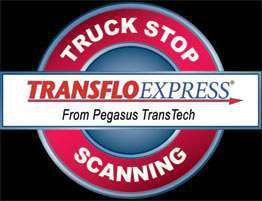 My Truck Manager announced it has implemented Transflo Express truckstop scanning from Pegasus TransTech to scan and transmit documents from drivers on the road to the back office for quicker billing and improved cash flow. In this case, the back office is the owner-operators' own, provided as a business service by My Truck Manager.
"We provide accounting and DOT compliance and dispatch services as a package deal or on an a la carte basis to owner-operators," said David Girault, president of Hidalgo, Texas-based My Truck Manager.
Transflo Express is designed to provide quick electronic delivery of trucking documents from participating truckstops. Drivers hand deliver documents to a cashier for scanning, and at many truckstops, drivers also can scan documents themselves at kiosks. Either way, the documents are delivered electronically in seconds for immediate billing and payroll processing. Transflo Express is designed to speed the flow of paperwork, reducing days-sales-outstanding and increasing cash flow.
"Transflo Express is definitely something we wanted to do," said Girault, explaining that My Truck Manager enables an owner-operator to outsource paperwork he or she doesn't want to handle. "Then the driver can do what he or she does best, which is to get the load safely from point A to point B," he said.
Among the many services My Truck Manager offers are U.S. Department of Transportation compliance, logbook audit, driver qualification file maintenance, International Fuel Tax Association reporting, claims assistance, bookkeeping, profit-and-loss statements and cost-per-mile analysis.
"Transflo Express delivers advantages to owner-operators," said Bob Helms, Pegasus TransTech chairman and chief executive officer. "We're very pleased that My Truck Manager has selected us to bring individual owner-operators the benefits of quicker pay and better cash flow that the most successful carriers in North America have enjoyed for a long time."