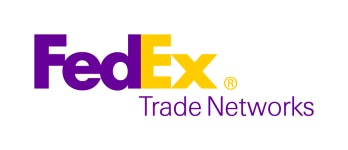 FedEx Trade Networks, the freight forwarding arm of FedEx Corp., has established new operations in Glasgow, Scotland, as part of its ongoing expansion initiative. This is the third FedEx Trade Networks office to open in the United Kingdom and will offer customers added access to major global markets and the company's portfolio of freight forwarding solutions.
Strategically located close to the Glasgow and Prestwick airports, as well as Greenock and Grangemouth ocean terminals, the Glasgow location complements existing freight forwarding offices in London and Manchester and strengthens the company's global capabilities with increased coverage in the UK.
"With the new operation in Glasgow, we can provide global shippers and businesses in the region with the local support they need," said Fred Schardt, chief executive officer and president of FedEx Trade Networks. "Glasgow is an important transport hub for the textile, automotive and technology sectors, and its port structure and network of road and railways offer multiple import and export options. This new office will provide customers enhanced access to the whole of Europe and increase connectivity worldwide."
FedEx Trade Networks specializes in a variety of multimodal and value-added services to create end-to-end solutions for customers that can include air and ocean transport, customs brokerage, purchase order management with Global Order Logistics, surface transportation, warehousing and distribution. The flexible freight forwarding options are designed to enable customers to manage their supply chains efficiently while controlling their goods from origin to destination.
As part of the company's global expansion initiative, which began in 2008, FedEx Trade Networks has opened a total of 51offices around the globe. FedEx Trade Networks now operates over 130 offices in 25 countries.