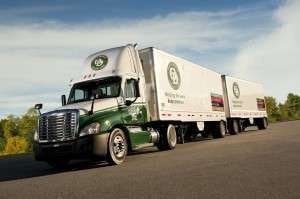 Old Dominion Freight Line Inc. recently opened its new service center in Parkersburg, W.Va. The two-acre facility will employ 12 people and is part of a $90-$120 million investment the Thomasville, N.C.-based company has committed to real estate purchases and expansion projects in 2012. The new Parkersburg service center is positioned directly off of Interstate 77.
"This new facility will allow Old Dominion to grow its operations in the Parkersburg area," said Adam Osborne, the terminal's manager. "The new and expanded facility will enable us to react faster to customers' needs and meet the steady increase of customer demands in the area."
The Parkersburg Service Center's coverage area includes seven West Virginia cities (Parkersburg, Clarksburg, Sistersville, New Milton, Harrisville, West Union and Ravenswood) and three eastern Ohio cities (Marietta, Watertown and Athens).