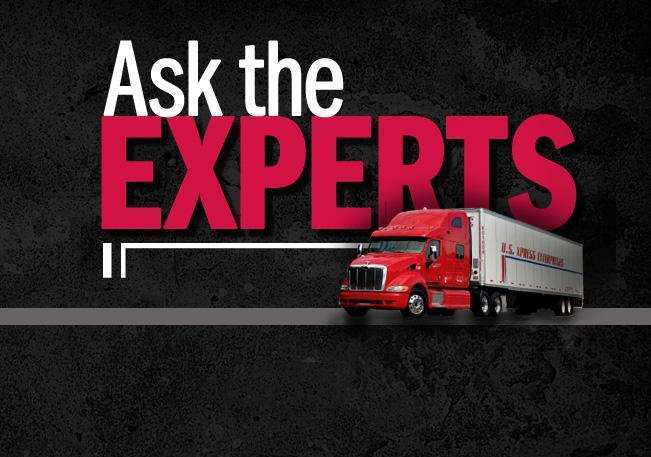 U.S. Xpress Enterprises has expanded its corporate Website to include a new industry education section called "Ask the Experts," which will serve as an industry education forum and resource for shippers and drivers, answering commonly-asked questions, addressing shipper concerns and providing detailed insight on industry issues.
Housed in the "About Us" section of the company Website with links to relevant subject and service sections, Ask the Experts can be found a www.usxpress.com/Press-Room/Ask-The-Experts.aspx. It will complement the company's driver-facing social media outlets, such as Facebook and YouTube.
"The U.S. Xpress culture is centered around focusing on what matters," said Max Fuller, chairman and chief executive officer of Chattanooga, Tenn.-based U.S. Xpress Enterprises. "Our new 'Ask the Experts' section allows us to directly respond to common customer and stakeholder questions and concerns, using our deep expertise to provide actionable advice and guidance on the issues that matter most to them. We are pleased to provide this unique and valuable service to the industry, and we believe it will be a frequently-visited section of our already robust usxpress.com website."
Topics currently covered in "Ask the Experts" include the guidance relative to using contract carriage vs. private fleets, U.S. Xpress's green and safety efforts, and tips for securing much-needed capacity. The site also will be a platform through which U.S. Xpress can share information and insight on issues core to the industry, such as driver shortages, new regulations and requirements, and mounting cost pressures. New content will be added every 4-8 weeks.