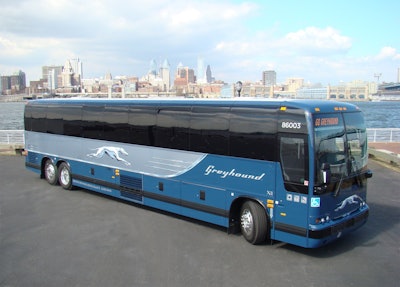 With behemoths like FedEx and UPS, the market for parcel shipping is extremely competitive to say the least. Because of their size and coverage areas, these two publicly-traded companies have little reason to form alliances with other transportation companies to fill gaps. For smaller parcel carriers, alliances are they only way to compete in price and service regional, national and international shipping.
Technology, particularly cloud-based software platforms, can close this competitive gap by bringing automation and visibility to carrier alliances and freight networks to move shipments seamlessly from pickup to delivery. With the right technology, even a nontraditional parcel carrier — a bus company — can compete with the big guys.
One Network Enterprises, a provider of supply chain management software systems, announced that Greyhound Lines, the largest provider of intercity bus travel and provider of Greyhound Package Express in the United States and Canada, has connected to the company's demand-driven Real Time Value Network (RTVN) and is a subscriber of its Parcel Management service.
This decision will allow Greyhound to better focus on time-efficient movement and coordination of packages, the company says. When fully implemented, Greyhound's shipping customers will have online visibility of the shipment cycle from order placement, confirming proof of delivery, reporting, online billing and payment options.
"We are pleased to add Greyhound to the more than 30,000 other companies already connected to the RTVN," said Greg Brady, One Network's chief executive officer. "Many of the challenges parcel carriers face today can only be truly solved by a many-to-many network-based platform like the RTVN, which offers full lifecycle management for parcel carriers, optimizing and executing parcel transactions and processing of related tracking events."
Parcel Management in the RTVN delivers its cloud-based parcel management system to parcel carriers of all sizes. It enables parcel carriers to provide real-time updates and alerts to all interested parties automatically, digitally and globally. It provides multienterprise collaboration between shippers and their clients across the entire network of parcel carriers, agents and affiliates serving the shipper community, the company says.
Additionally, it offers a complete suite of execution and planning capabilities to manage the routing and optimization plans for the delivery of the parcels from pickup to proof of delivery.
One Network's cloud-based software is also used by many Fortune 500 shippers, including Kroger and Safeway, for their transportation planning and management functions.