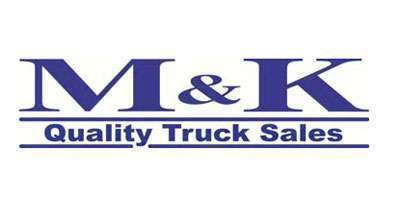 M & K Quality Truck Sales on Monday, Oct. 1, announced it has completed the acquisition of four Chicago-area businesses: Chicago Mack Sales & Service (Summit), Mack of Joliet (Channahon), Chicago Truck Sales & Service (Alsip) and Truck Lease Chicago (Summit). This will mark the first time M & K will have a physical presence in the Chicago market.
"This acquisition creates a terrific market area for our collective customers," said Ron Meyering, M & K president and chief executive officer. "We will now be able to provide unparalleled service to customers operating in the upper Midwest."
M & K currently has locations in the Michigan markets of Grand Rapids, Kalamazoo and Holland, as well as in Indianapolis, and a captive customer shop in Columbus, Miss. M & K said that with this acquisition, it will be the largest Mack and Volvo dealer group in the central region and among the five largest nationwide. Chicago Mack, Chicago Truck and Mack of Joliet also will continue to sell and service Hino and Isuzu trucks.
M & K, a member of NationaLease, said the acquisition of Truck Lease Chicago will add more than 150 trucks to its 350-truck NationaLease fleet. "The combined strength of the NationaLease network and our continued membership in the Mack and Volvo Truck Leasing Systems will allow us to improve service for the current Truck Lease Chicago customers and expand the business significantly in the short term," said Mark Igyarto, vice president of Truck Lease Chicago.
Each entity will continue to operate under its current name and management structure. "We look forward to welcoming more than 220 new members to the M & K employee family," Meyering said.