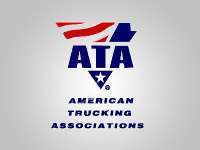 In the opening address at the 2012 American Trucking Associations Management Conference & Exhibition, Bill Graves, president and chief executive officer of ATA, said the industry is at a crossroads in regards to a number of looming legislative and regulatory burdens.
"You're facing an entire series of crossroads, each one is a decision point sending you in directions that ultimately will determine your success or failure, profitability or loss, growth or stagnation," said Graves.
Citing the American Transportation Research Institute's recently released study on carrier concerns, Graves said the Federal Motor Carrier Safety Administration's Compliance Safety Accountability program represents one of the biggest changes since deregulation.
"In 2013, will our industry support for a CSA program that accurately measures driver and carrier safety performance drive FMCSA to finally make the logical and necessary program changes, or will the current trend toward compliance not closely linked to safety outcomes continue? And will we end up with yet another reincarnation of the former SafeStat system?"
Graves still believes CSA is ultimately the program that will make trucking safer, but said it must be managed in a way that instills confidence within the industry so that buy-in to the program will make trucking companies stronger and not be penalized on inaccurate data by the shipping community and the media.
On hours of service, Graves said litigation is always a last resort, but the Obama administration forced ATA down that path.
"I have no doubt that the changes were the result of political pressures brought to bear from the White House and not the result of FMCSA professionals believing further changes are necessary or could be justified."
Citing second-quarter GDP growth of 1.3 percent and 13.2 percent drop in August for U.S. orders of durable goods, Graves said the economy also remains a top concern for carriers.
"Now our recent economic path comes face-to-face with a looming fiscal cliff, an event that would produce the largest tax increase in American history, coupled with imprudent cuts to federal programs that would further cripple the U.S. economy," said Graves.
On electronic onboard recorders and ATA's victory in having EOBR language included in the MAP-21 highway bill, Graves said, "It's imperative that we keep the Department of Transportation on this path no matter what happens in the November elections."