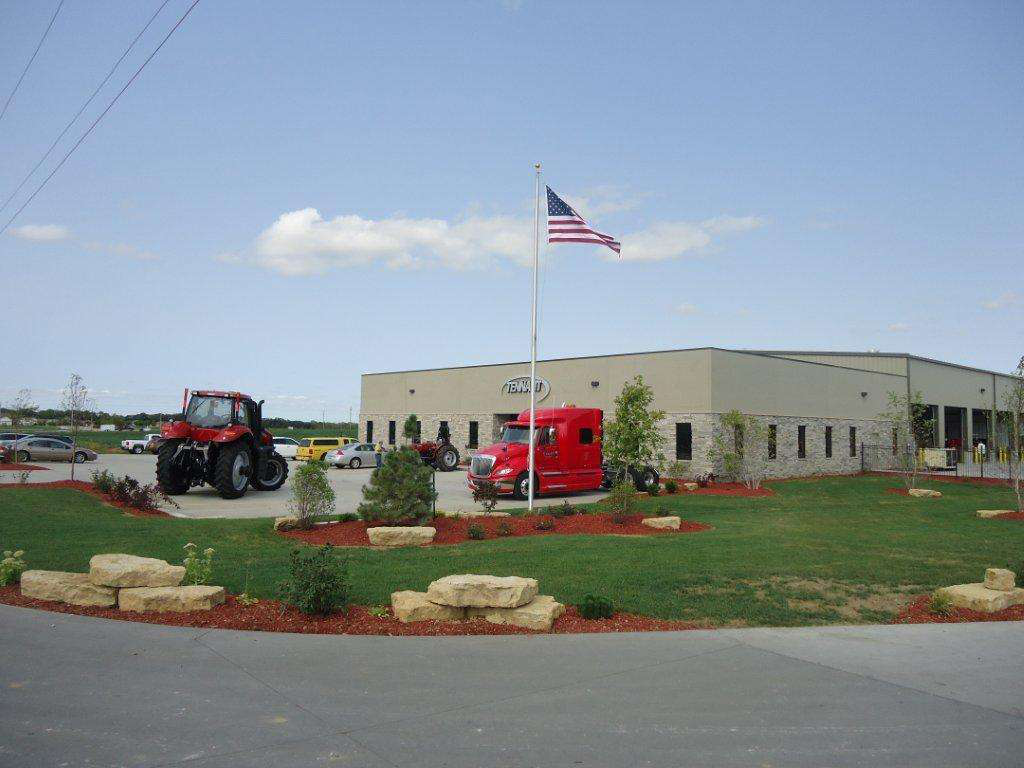 When revenue was spiraling downward in 2008 and 2009, most fleets were forced to find ways to cut costs and hold on tight to every dollar. In the past two years, however, many companies have decided to make strategic investments in technology to not only control their costs but to increase the value of the services they offer to customers and employees.
Recently, Tennant Truck Lines moved out of the family farmhouse in Orion, Ill., into a new $3M facility in Colona, Ill. The company plans to add 50 new jobs over the next two years, paying an average salary of $40,000.
New investments in technology have helped to propel this growth. Tennant has been able to reduce its fuel consumption and apply the savings directly towards increasing driver pay. Tennant developed an automated driver scorecard that it uses to reward drivers up to $0.06 per month for meeting certain key performance indicators (KPIs). The fuel portion of the scorecard is worth $0.03 per mile.
Tennant doesn't base its fuel incentive on miles per gallon but rather on habits that drivers directly control that have an impact on fuel economy. These include overspeed, use of cruise control, hard braking, time spent in top gear and idle time.
Tennant has established thresholds for each of these indicators based on equipment type and the fleet drivers are assigned to (dedicated or irregular route).
"Whenever we roll something out to the driver base, there is a certain amount of pushback. The guys we want in the fleet are those who succeed. They understand that it is something they can control," says Aaron Tennant, president. "Good quality drivers understand that now the responsibility is put back on them to earn more pay. If they want to meet these metrics, they will do the right thing and drive the right way."
Drives can view their current performance on each of these metrics through their Qualcomm on-board computers. Each month they receive a scorecard along with their bonus pay.
Another way Tennant is making strategic use of technology is to increase the value of its services. For one customer, the company recently created a "reload" center and developed an optimization software system. It uses this software to consolidate outbound shipments and provide savings to the customer. The software and reload facility enables Tennant to take product in from customers' manufacturing facilities and optimize the delivery of freight to locations nationwide.
This optimization means Tennant has to dispatch fewer trucks to destinations, such as Montana, that do not have good backhauls. Instead of sending two trucks, each with half-full trailers, Tennant can send one truck with a full trailer. Besides creating value for the customer, it allows Tennant to keep its drivers in a more defined network.
"Ultimately, that is what is valuable to (drivers). They do not want to shotgun and be out for two to three weeks at a time," he says.
Tennant plans to expand this optimization technology to more customers.
"Some customers don't want to give up that control or share the information. Those who are willing to do so are certainly able to reap benefits of value and freight cost savings," he says.
Technology upgrades are also enabling Tennant to pay closer attention to out-of-route miles. Drivers that violate its route plans are brought in for training and counseling to educate them on the cost to the carrier and the cost to the driver for losing available hours of service.
Tennant is also putting a priority on doing business with customers that exchange data electronically. About 85 percent of its traffic now comes through electronic data interchange (EDI). "(EDI) is more efficient and allows us to get data, and capture it in a very clean, error-free way."
"It was tough to invest in technology during the recession," he says. "We were watching every dollar that flowed out of here. Today, although our margins are not where we would like them to be, we are looking forward. We want to invest in any cost savings technology to help improve on margins and to provide value and solidify our position with customers."