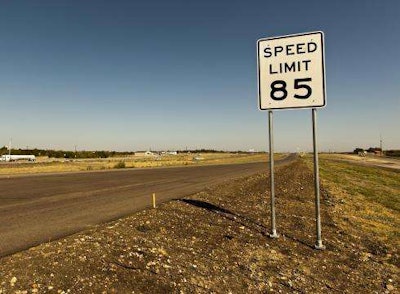 A 40-mile stretch of highway between San Antonio and Austin now allows motorists to drive up to 85 mph — the fastest speed limit in the country. That sector of the highway is privately managed, and as CCJ sister site Overdrive has reported, Texas has been looking into 85 mph speed limits for years, and a law passed in 2011 allowed speed limits of up to 85 mph.
In September, after the announcement of the new speed limit, the American Trucking Associations begged Texas to reconsider. "At the end of the day, excessive speed is the greatest threat to highway safety," said Bill Graves, ATA president chief executive officer, said at the time.
Click here to see Overdrive's report, and click here to see CCJ's coverage of ATA's stance.