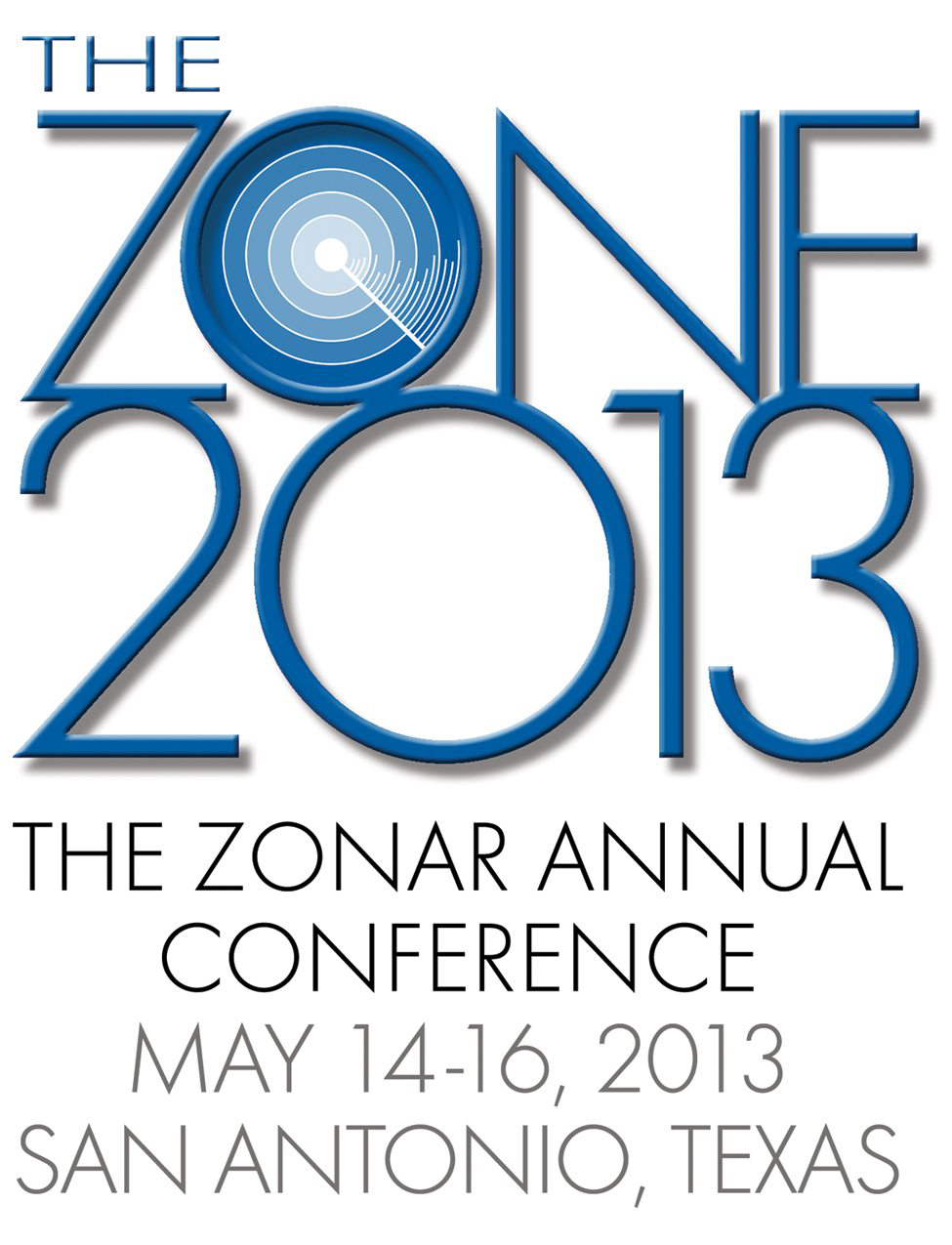 Zonar Systems announced that registration is now open for its inaugural fleet management conference, The Zone 2013, to be held in San Antonio, Texas, May 14-16.
The conference lineup includes a range of industry speakers covering strategic transportation topics such as the latest trends in fleet management, impending CSA regulations, operational safety, driver retention, fuel efficiency and management best practices.
The two and a half day event will have over 80 educational breakout sessions, a transportation technology vendor fair and work one-on-one with product specialists in the interactive learning lab.
A key FMCSA official will speak at the event to provide valuable information on CSA regulations, implications for the industry and how it will affect current fleet operations nationwide. Attendees will also hear from industry experts about the future of transportation technology and what fleets can do today to leverage existing systems. 
"The transportation industry is rapidly changing. Staying on top of industry news, technological developments and regulations can make all the difference in successfully managing a fleet," said Brett Brinton, Zonar's president and CEO. "The Zone is a great place for fleet professionals to expand their network, develop new skills and gain valuable knowledge from experts and peers."
The Zone 2013 also includes entertainment. The Zonar Golf Classic will be held at The Quarry on May 14. On the evening of May 15, Zonar is hosting the Riverwalk Rock N' Roll Gala at The Hard Rock Café and Howl at the Moon. The Gala will include a Texas barbeque, dueling pianos and a special musical performance by Monte Montgomery, one of the "Top 50 All Time Greatest Guitar Players" according to Guitar Player Magazine.
Widely known for its patented Electronic Vehicle Inspection Report (EVIR) system, Zonar is one of the fastest growing technology companies in the transportation industry. Zonar's EVIR simplifies the entire vehicle inspection process and improves safety, efficiency and CSA compliance scores, the company says.
Last October, Zonar introduced the 2020 portable tablet. The 2020 features hours-of-service, electronic vehicle inspections, two-way messaging, instant driver feedback and advanced navigation. The 2020's open Android platform provides fleet managers the ability to develop custom applications tailored to the unique needs of their fleet. Attendees can learn more about the 2020 tablet, but also the industry shift toward the connected vehicle and data management platforms at the conference.
Registration for The Zone 2013 is open at: www.zonarsystems.com/thezone2013.