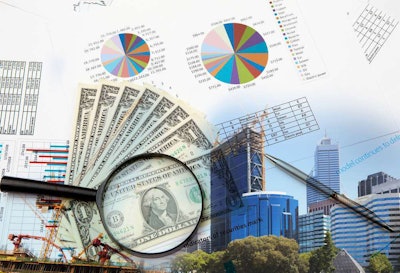 As the earnings reports begin flowing in for the fourth quarter of 2012 — which saw some major numbers for many large fleets — here are four received this week:
Marten: Marten reported this week its highest net income for any quarter in history, it said in its announcement, as net income jumped 12.3 percent for the year to a company-record $27.3 million — $1.23 per diluted share. In the fourth quarter, specifically, Marten had a net income of $7.72 million, up from the 2011 fourth quarter's (the previous record) $7.66 million. This was Marten's eleventh year-over-year increase in quarterly net income, it says.
Swift: Swift, too, set records in 2012 for operating revenue and operating income, with $3.5 billion and $322 million, respectively. For the year, Swift's earnings per share increased 27 percent to $1 even, compared to 2011's 79 cents. The company's fourth quarter earnings per share was 38 cents, compared to 2011's 29 cents. Its operating revenue for the year grew to $922.6 million from $860.7 million 2011. Moreover, it's net debt saw a reduction of $70.6 million in the quarter.
J.B. Hunt: J.B. Hunt saw net earnings of $84 million on $1.34 billion in revenue in the quarter, the carrier says — up from $72.6 million in the same quarter last year. Its diluted earnings per share was 70 cents, up from 61 cents in the same quarter in 2011. For the full year, the company had $5.1 billion in revenue — up 12 percent from 2011 — and $2.59 earnings per share, a 23 percent increase from 2011.
Heartland: Heartland saw a few numbers drop in the quarter and in 2012 due to a $4.1 million "decrease in gains on disposal of property and equipment," the company said in an announcement. Its operating revenue was up 3.8 percent in the quarter to $136.2 million, but its net income was down 16.5 percent to $14.3 million from $17.1 million the fourth quarter of 2011. Its net income for the year dropped to $61.5 million from $69.9 million in 2011.