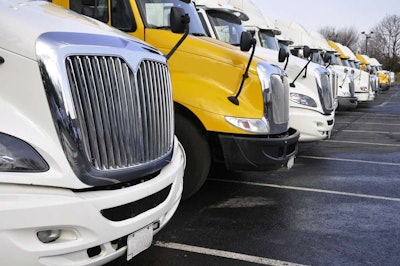 The used truck retail market fell 11 percent in 2012 from 2011's numbers, while the wholesale used market grew 3 percent year over year, reported ACT Research this week. The used truck auction segment also saw an 11 percent slump year over year.
However, due to the year's slow economic growth and the once looming "fiscal cliff," the numbers aren't all bad, says ACT's Steve Tam, vice president of the commercial vehicle sector. "Prices for Class 8 used trucks were also able to hang onto positive territory year-to-date." he said.
The repot includes data on used truck pricing from Freightliner, Kenworth, Peterbilt, International, Volvo and Mack. For all Class 8 sales in December — including new trucks — prices saw a modest uptick from November, says ACT's report.