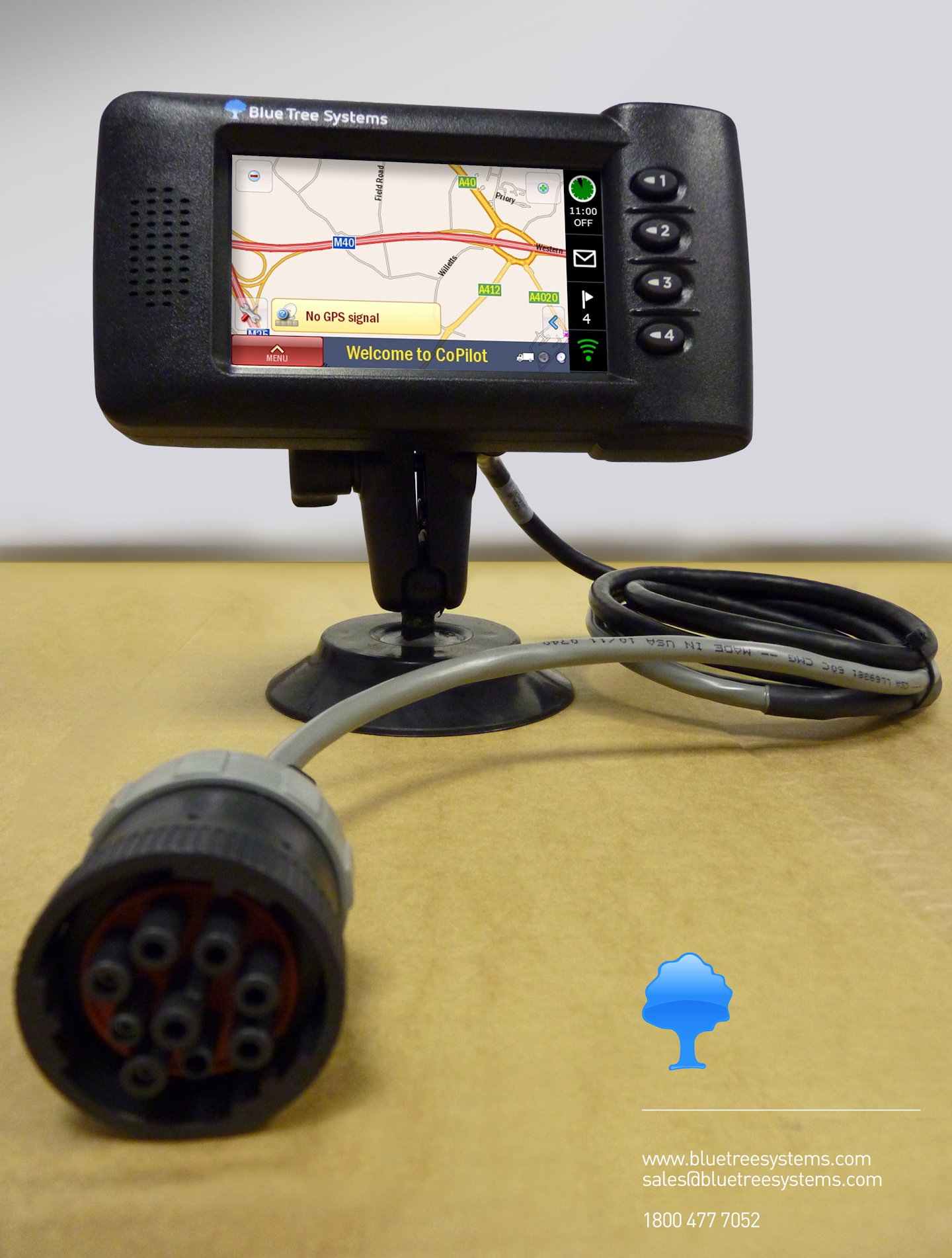 Blue Tree Systems Inc., a provider of trailer tracking, reefer monitoring and in-cab fleet management systems, has unveiled the latest addition to its feature set–a portable version of its in-cab terminal.
The R:COM In-Cab Portable retains all the same features as the existing R:COM in-cab communication system, but is differentiated by being a one-piece 'plug and play' device that is temporarily mounted on the dash of a vehicle. It is plugged directly to the vehicle diagnostics port.
With its permanently attached and durable antenna, the Portable system can be effortlessly installed and removed from any vehicle, the company says.
"This feature was developed due to the demand for a one piece 'plug and play' version of our in-cab communication feature, which carriers require during times of high cargo volume or when extra capacity is required at short notice" stated Mark Whitney, product development manager at Blue Tree Systems. "Job management, turn-by- turn navigation and two-way communication with leased vehicles can now be conducted in exactly the same manner as it is with regular drivers and vehicles. Fleets keep the Portable system on hand for precisely these situations, ensuring that the addition of a last minute owner-operator or leased vehicle occurs seamlessly." 
The ruggedized screen has been designed for use in tough operating environments, and provides Blue Tree's comprehensive feature set which includes an hours of service program, driver messaging with predefined quick messages and custom data entry form messages,  text to speech, satellite navigation and job management features.
Fleet operators can send job details to the driver with navigation coordinates to simplify the driver's day, with truck specific routing (avoidance of routes with physical restrictions such as weight, height and length) guiding drivers directly to their destination with the touch of a button.
Estimated arrival time is reported live to the office, while customer-specific screens can be added to include Vehicle Inspection or Incident reports.  Blue Tree says that customers can also design and upload custom data entry forms based on their specific requirements.