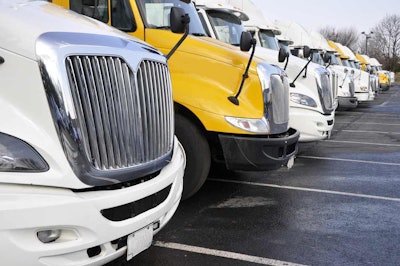 The Federal Motor Carrier Safety Administration is nearing establishment of a new Unified Registration System for identifying carriers, brokers and freight forwarders.
The agency sent the proposed URS final rule to the White House Office of Management and Budget Feb. 16. The FMCSA has estimated the office will complete review in 90 days, but the timeline could vary. The agency expects to publish the rule within a week following OMB clearance.
The URS will replace the agency's current registration systems. It will require carriers and others under the agency's jurisdiction to register and provide a biennial update. It also will be a cross-reference for regulatory requirements necessary for registration and serve as a clearinghouse and depository of information on these registrants.
The new system implements statutory provisions of the 1995 and 2005 omnibus transportation appropriations act.
The FMCSA published an URS advance notice of proposed rulemaking in 1996, a notice of proposed rulemaking in 2005 and a supplemental notice of proposed rulemaking in 2011. The agency had anticipated publishing the final rule last December, but encountered issues requiring further analysis, it stated.