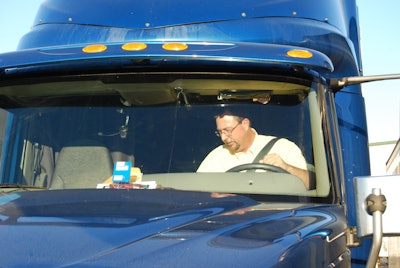 Per requirements of the MAP-21 highway funding law passed last summer, the Federal Motor Carrier Safety Administration must pass an entry level driver training rule, and as part of the evidence gathering phase prior to a rulemaking, FMCSA and Administrator Anne Ferro held a listening session at the Mid-America Trucking Show in Louisville, Ky., last week.
Representatives of fleets who train their own drivers, driver-training schools and drivers were on hand to answer a simple question posed to FMCSA: How much safer is a driver in the long run who has been trained formally?
To see the full story from the listening session and responses from all parties represented, click here to see Overdrive's article.
An FMCSA committee will finalize its work on a final rule during its meeting April 8-10.
What would you like to see included in the rule? Drop a comment below.