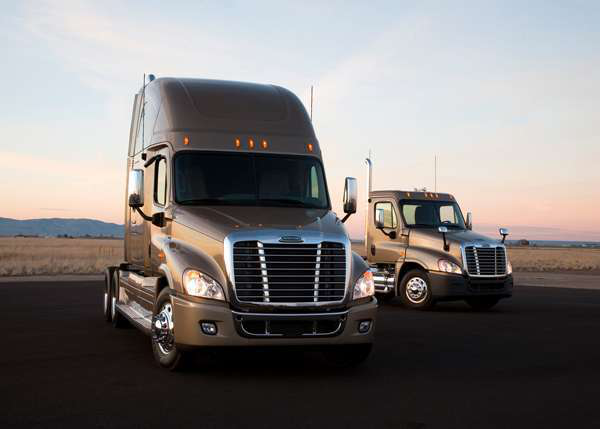 Daimler Trucks North America will be laying off about 600 workers at plants in Oregon and North Carolina, the Freightliner and Western Star parent company announced last week at the Mid-America Trucking Show in Louisville, Ky.
DTNA announced in early February it had notified 1,300 workers at factories in the U.S. — per requirement by the Worker Adjustment and Retraining Notification Act — that they may be subject to upcoming layoffs. Click here for CCJ's coverage of the announcement. 
The cuts, said Daimler spokesman David Giroux in early February, were a cost-cutting measure and the last alternative for the company.
However, on the heels of better than expected numbers to start 2013, Daimler only had to cut about 600 of the workers originally notified.
CCJ Editor Jeff Crissey and Executive Editor Jack Roberts had the opportunity to sit down in Louisville with Daimler's Martin Daum and outgoing DTNA head Andreas Reneschler for a private interview — Click here to read their question and answer session.