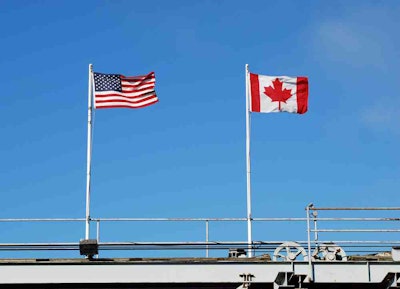 The United States and Canada have inked a deal to implement a pilot project in which truck cargo heading into the U.S. will be pre-inspected in Canada before crossing the border.
The U.S. and Canada have agreed to a Memorandum of Understanding — signed in the middle of last month — to let customs officials from the U.S. have a preclearance area in Canada to perform primary inspection activities for trucks and drivers looking to come into the U.S.
Initially, the concept will be tested via primary cargo inspections in Canada and will be implemented at the Pacifica Highway crossing between Surrey, B.C., and Blaine, Wash.
A second phase will be implemented to further test the program and will be set up at the Peace Bridge crossing between Fort Erie, Ontario, and Buffalo, N.Y.