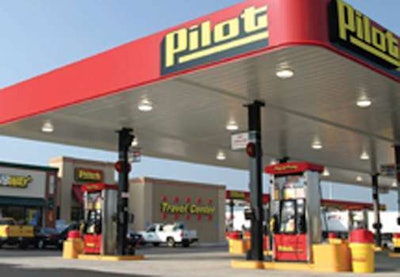 Pilot Flying J has been defrauding customers out of tens of millions of dollars in rebates over nearly a decade-long period, according to a federal document released Thursday, April 18.
The affidavit — used by the court to grant search warrants to the FBI and IRS — was released late Thursday and also accuses Pilot Flying J CEO Jimmy Haslam of knowing about the alleged scheme and sitting in meetings in which it was discussed by Pilot salespersons.
The document alleges that Pilot Flying J salespeople would essentially take advantage of carriers who were "too unsophisticated to catch" the errors.
Some carriers were not receiving nearly $100,000 a month in owed rebates, the affidavit says, and salespeople were withholding them in order to earn bigger commissions and boost company profits, according to the document.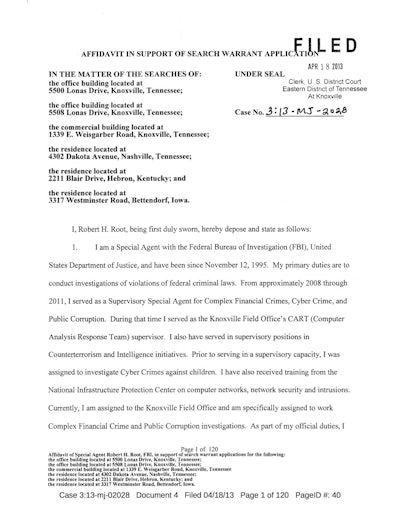 Click here to see the full 120-page affidavit — or click the image to the right.
Haslam is majority owner of the NFL's Cleveland Browns, and his brother, Bill, is the governor of Tennessee. Pilot Flying J's headquarters in Knoxville were raided Monday and placed on lockdown by FBI and IRS agents while they retrieved paper and electronic documents.
Haslam issued a statement Thursday evening in which he says he "maintain(s) that the foundation of this company is built on its integrity and that any willful wrongdoing by any employee of this company at any time is intolerable."
Haslam also made a statement to the media Friday, April 19, in which he said that the FBI and IRS investigation is focused on "a very narrow band of a very large company." CCJ sister site Overdrive has the full report on Haslam's Friday press conference — Click here to see it.