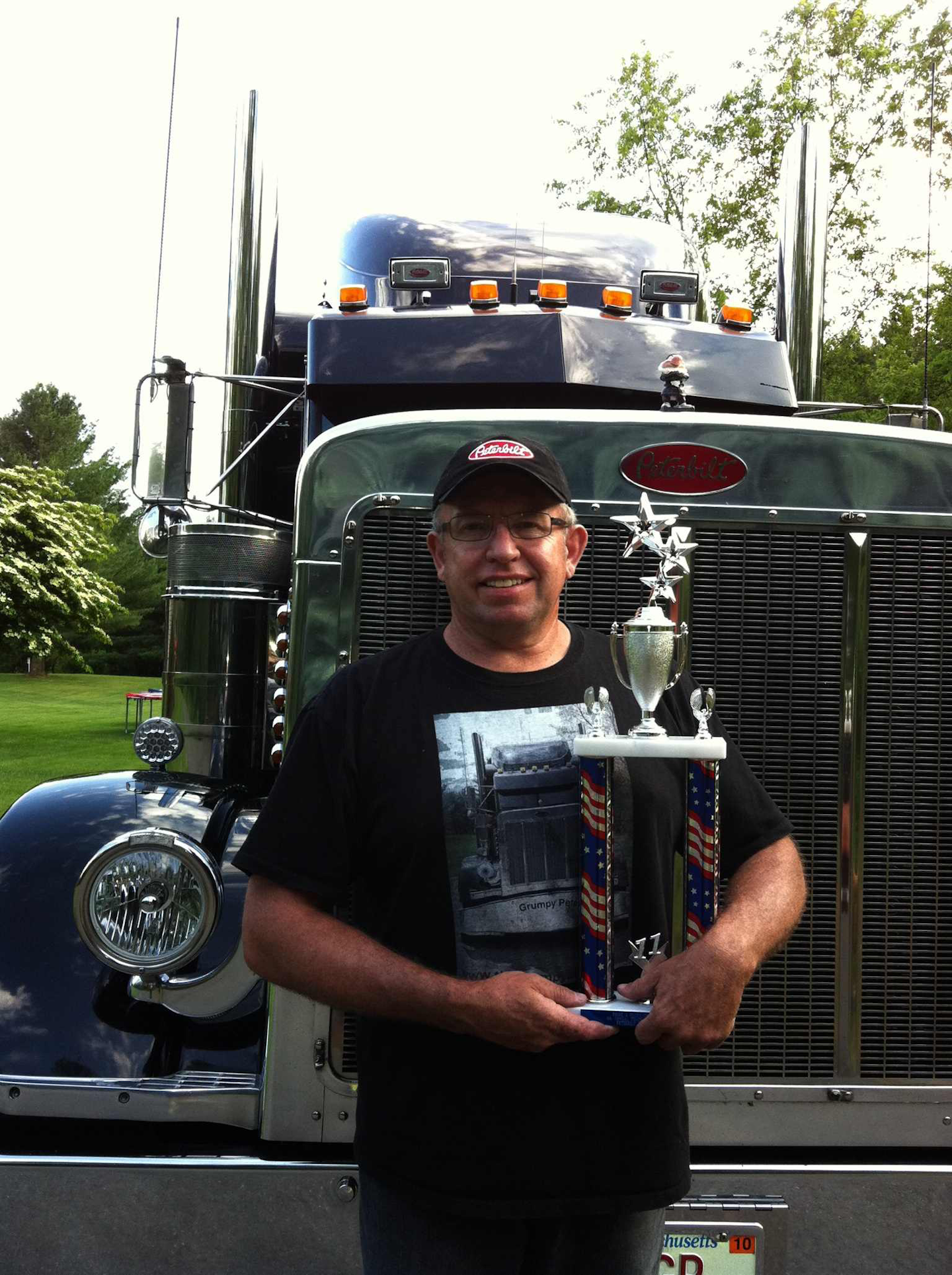 Dean Croke helps fleet owners and executives solve complex problems using software and predictive models. He also moves freight along I-95 in a 379 extended hood Peterbilt nicknamed "The Grumpy Pete."
Croke is the director of sales for FleetRisk Advisors, a business unit of OmniTracs, a Qualcomm company. He also is the owner and operator of T.R. Croke and Sons in Acton, Mass.
Fueled by his passion for trucking, Croke has carved out a specialty in the industry helping drivers be more productive and well rested. As for driving, that's his hobby – at least at this stage in his career.
Croke was a full time trucker or "truckie" as they say in his homeland of Australia. He followed his father into the industry and drove more than two million miles. He has fallen asleep at the wheel before and survived. His father, also a driver, suffered from sleep apnea and passed away a few years back from a heart attack.
"It's a great industry, but from a driver's perspective it's the hardest job in world when you are tired," he says. "You get stressed when you get tired."
In the late 1990s Croke began to look for a solution to the driver fatigue problem. Hours-of-service rules and logbooks, he decided, were not the answer. His quest took him from Australia to Massachusetts to join Circadian in 2000. Circadian is a business started in 1983 by Dr. Martin Moore-Ede, an expert in human physiology and alertness.
At Circadian Croke and Dr. Moore-Ede developed a driver fatigue model. A number of carriers use the model today as part of a driver safety management system from FleetRisk Advisors. The system calculates fatigue risk scores for drivers using data from electronic logs to pinpoint when a driver is working and not working. The model can predict when and how much sleep drivers obtained within a 24-hour period.
"After years of research the human body is incredibly predictive," Croke says. FleetRisk uses a number of factors to determine a fatigue score on a scale from 0 to 100. Some fleets, like C.R. England, use fatigue scores to assist with daily dispatch. A time-sensitive load, for instance, might be best suited for a driver with the lowest fatigue score.
Croke would like to see more flexibility in the current hours of service rules to allow drivers to obtain sleep when they are tired rather than when they change their duty status.
"The arbitrary nature of hours of service ends up with a driver driving when he is tired and not being able to sleep when he can," he says.
In 2007, he analyzed motor carrier accident data and found that the accident rate of fleets using electronic logs was 43 percent higher than those using paper logs. The data proved that paper logs allowed drivers more flexibility, or creativity if you will, to rest when they are tired.
The study was conducted before the FMCSA began to audit paper logs against fleets' GPS records in 2009. Ever since, the accident rates have merged since fleets using paper logs are keeping closer tabs on drivers to stay compliant with the rules.
In 2005, FleetRisk Advisors and some of its customers sought an exemption to the HOS rules (395.14). The exemption would apply only to fleets that used electronic logs in conjunction with FleetRisk's driver fatigue model. The exemption sought more flexibility. Drivers would still be limited to 11 hours of driving each day, and would be required to have at least 6 hours of continuous rest between 9 PM and 9 AM each day.
Croke believes the Federal Motor Carrier Administration did not grant the exemption because electronic logs were not widely used at the time. The playing field has been leveled since then. Within three years, electronic logging devices will become mandatory in every vehicle. At that point, Croke believes that FMCSA will reconsider granting an exemption to fleets that use FleetRisk's fatigue model.
Electronic logging devices would ensure fleets with an exemption complied with the FleetRisk model. Allowing the exemption would make drivers safer, and Croke says all the research, data and his own lifetime of experience prove it.