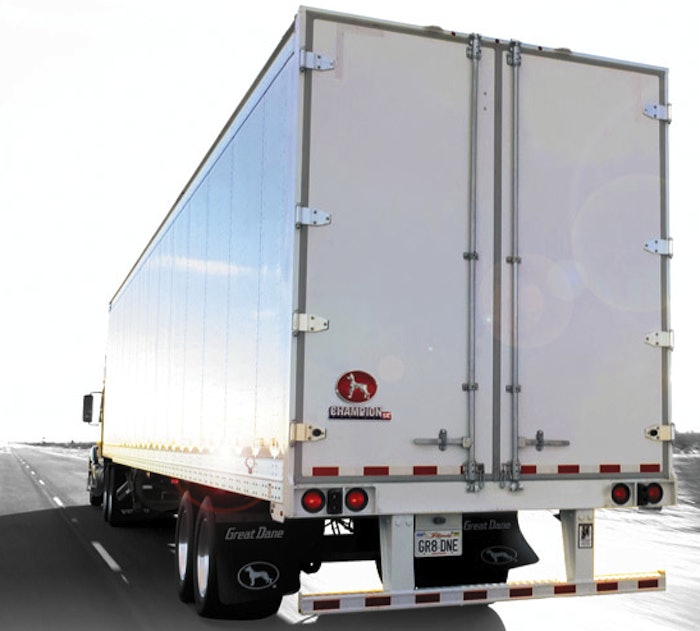 The Trucking Conditions Index — calculated monthly by FTR Associates — continued to point toward a very strong environment for trucking companies in April, as the reading signals "volumes, prices and margins are likely to be in a solidly favorable range for trucking companies," says FTR.
The reading rose seven-tenths of a point to 13.8. FTR says anything above 10 is in the "solidly favorable" range for trucking.
Rates will continue to increase modestly, FTR says, as freight volumes continue to grow and increased regulations restrict productivity. FTR, like other analysts, forecast that hours-of-service changes and other regulations will "take at least 3 percent out of trucking capacity." Rate increases may not be as strong as they could be because of what FTR calls a "soft fuel market," but FTR does expect an increase in base prices due to hours-of-service effects and other rulings, it says.
"Recent data point to a fragile manufacturing sector. This is a concern as industrial movements account for a significant portion of truck freight. Despite the concern I believe that manufacturing is pausing rather than starting a downturn. As long as the modest economic growth continues, trucking should be able to show further growth in 2013.," says FTR's Jonathan Starks, director of transportation analysis.
"The bigger concern," says Starks, "is how the industry reacts to the fast approaching hours-of-service start on July 1. The markets have been in supply and demand equilibrium since late in 2011. As such, rates have been very stagnant amid a strong TCI reading because the market tends to react to changes in market conditions. We believe that our expected 3 percent hit to productivity is enough to break that equilibrium and generate substantial rate improvement by the end of the year."