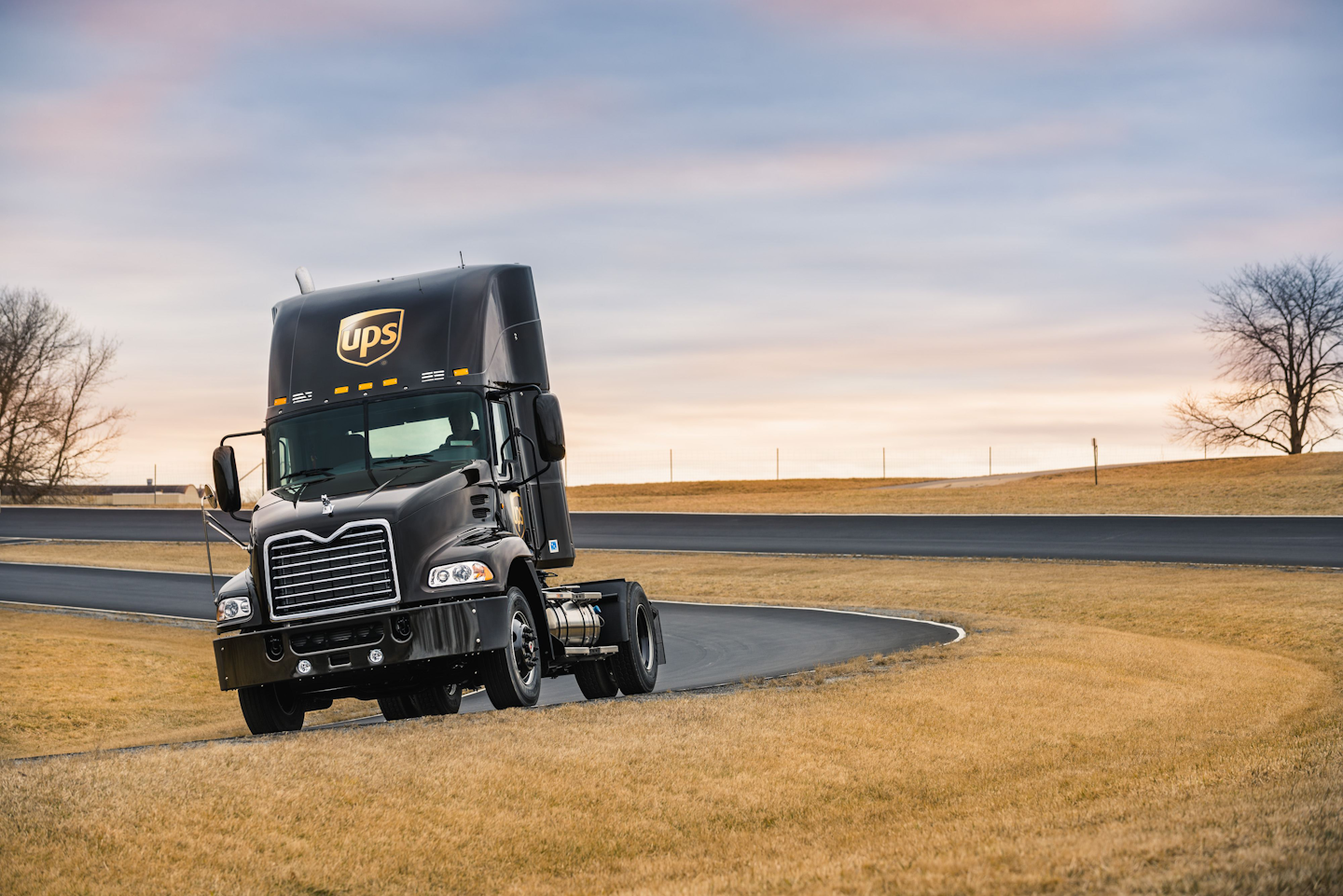 Mack Trucks showcased its liquefied natural gas (LNG) powered Pinnacle model to the transportation community today during the Alternative Clean Transportation (ACT) Expo.
The on-highway tractor displayed at the show was built for UPS, a global leader in logistics that offers a broad range of solutions for the transportation of packages and freight. UPS put the vehicle into test service in Greensboro, N.C., and the truck has been running two 350-400 mile shifts per day, hauling loads of up to 80,000 pounds with both single and double trailers. UPS has since placed an order for 122 additional units scheduled to be delivered throughout the fourth quarter of 2013.
The Mack natural gas Pinnacle model is equipped with a Cummins Westport ISX12 G engine and offers maintenance-free after treatment meeting both EPA 2010 and CARB emissions standards. Four hundred horsepower and 1,450 lb.-ft of torque offer the perfect balance of power for LTL and regional haul applications, as well as fuel savings for customers. LNG currently costs 30-40 percent less than diesel based on a diesel gallon equivalent, enabling customers to receive a significant return on investment.
"Because ACT Expo is North America's largest alternative fuel and clean vehicle technology show, we felt it was an important venue to demonstrate the purposeful design that makes our Mack Pinnacle a leading natural gas-powered highway truck in the market," said Roy Horton, Mack powertrain product marketing manager. "We have a long-standing relationship with UPS on the diesel side, and we take great pride in the fact that they've turned to us for natural gas vehicles as well."
Mack says it has been a leader in natural gas technology development for more than two decades and has been offering natural gas-powered MACK TerraPro models since 2009. Mack plans to introduce a natural gas-powered version of the MACK Granite® model as well.