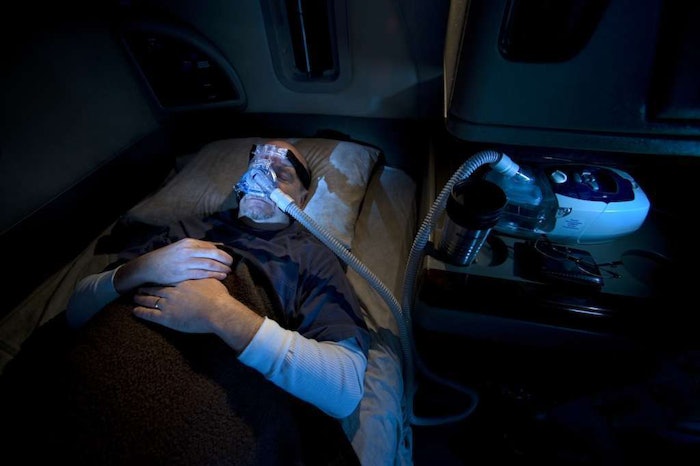 The American Transportation Research Institute unveiled last week an online driver fatigue management program to train drivers and those who work with drivers to better manage driver fatigue, ATRI says.
The North American Fatigue Management Program website — NAFMP.com — offers a "comprehensive approach to commercial driver fatigue management," says ATRI's announcement.
The program is designed to train drivers, drivers' families, carrier executives and managers, dispatchers and shippers and receivers about managing driver fatigue and offers information on developing a corporate culture that helps reduce driver fatigue, ATRI says.
The site offers info on sleep disorders screening and treatment, driver and trip scheduling information and information from Fatigue Management Technologies.
The site also has a return-on-investment calculator to break down for carriers how the site could benefit them, but service on the site is free, ATRI says.
"The NAFMP website represents the culmination of a decade of research, development and testing of a comprehensive fatigue management program," says ATRI's announcement.